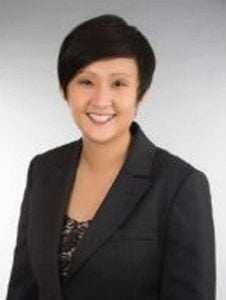 AMANDA GOH
Marketing and Communications Committee Co-Chair
Managing Director, Global Client Experience, Edelman Asia Pacific
Amanda Goh leads Edelman's Singapore operations and is a senior advisor on corporate affairs, financial communications, and crisis and risk management. Edelman in Singapore is focused on delivering earned centric ideas powered by data, insights, creative and content, sound strategic planning and storytelling teams. Both offline and online. Singapore is home to APACMEA leadership for brand, reputation and sectors practices as well as our sister brands Edelman Intelligence and Zeno. Edelman provides clients access to dedicated specialist teams for crisis and risk, government affairs, digital strategy, creative, editorial content, training, UX planning, research, paid media and analytics.
A 15 year Edelman veteran, Amanda has two decades of international marketing and corporate consulting experience with tenures in Singapore, New York, Australia, and London. From 2008 to 2012, she was a Senior Vice President in Edelman's HQ and New York office which employs over 900 consultants. From New York, she led multi-market client assignments spanning Europe, Brazil, and North America, with a focus on c-suite consulting, thought leadership, emerging market entry communications, and B-to-B marketing.
In Asia, she previously was the Singapore head of the Corporate, Financial and Public Affairs practice from 2005 to 2008 and led some of the firm's largest client relationships across Asia Pacific. At the start of her tenure at Edelman, she managed the Microsoft Asia Pacific and Japan corporate, CEO, business units and citizenship relationship. In addition, as the Asia Pacific Client Relationship Manager for Samsung Electronics, she led two international award-winning marketing campaigns for the client in 2004, 2005 and 2007. Her other global clients at Edelman have included J&J, Shell, GE and various Ministries of the Singapore government.
Prior to joining Edelman, Amanda was a senior consultant based in Singapore and London with Havas Advertising/Grayling where she was responsible for regional integrated marketing campaigns for technology, health and consumer products.
Amanda is a former business and political journalist in Australia and graduated with a Bachelor of Arts (Mass Communications) degree in public relations, marketing and journalism. She has successfully completed executive education programs with Columbia Business School and Harvard Business School. She is an International Women Forum Leadership Fellow 2016/2017. Amanda is a frequent speaker at industry events with a focus on topics like corporate issues, brand reputation management, diversity and women in leadership. She was named 2015 Women in Watch by Campaign Asia and has served as a judge on industry creative and marketing awards like Spikes Asia and Festival of Media.