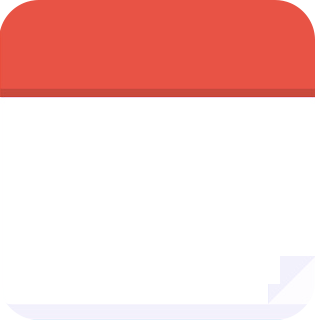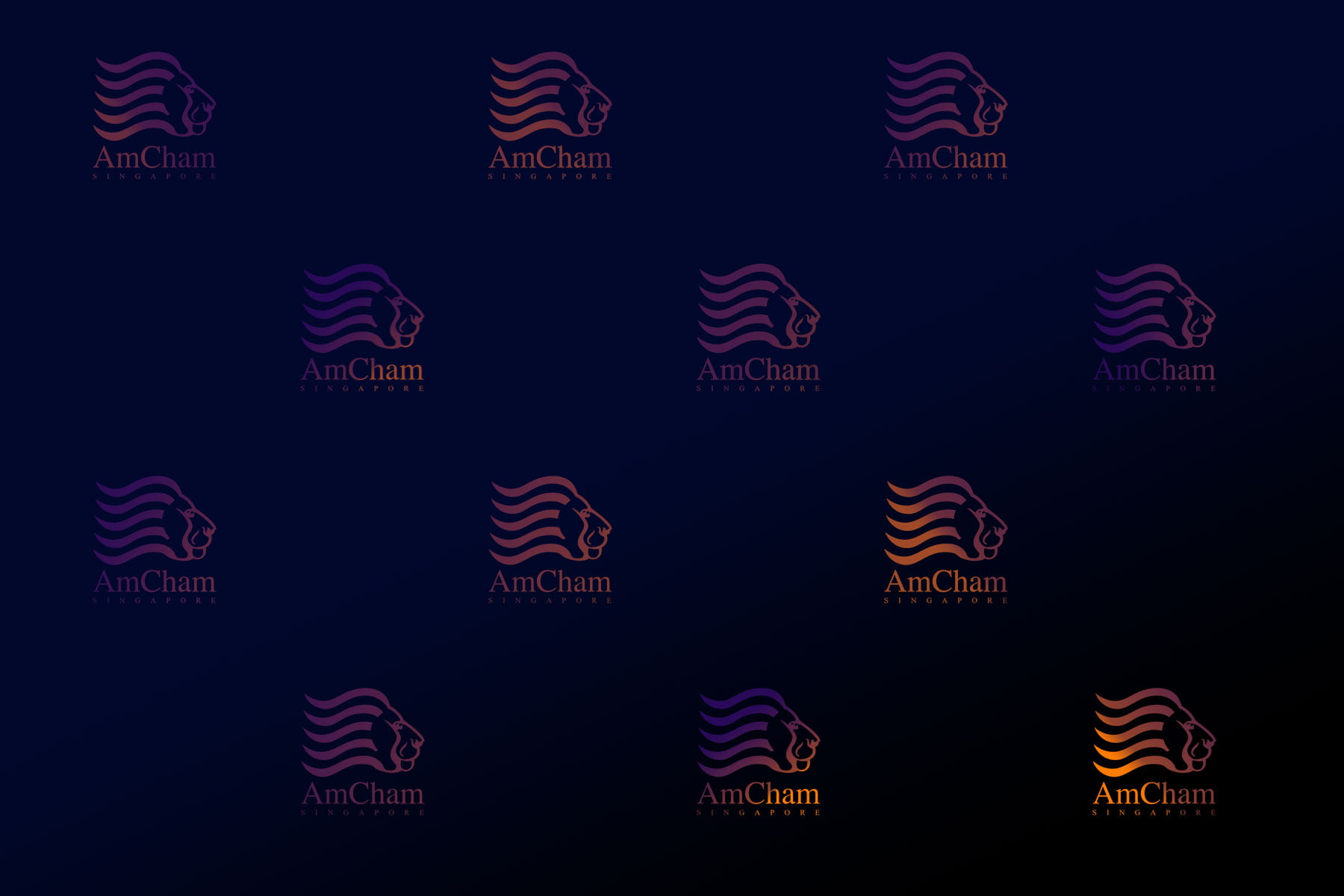 Learn about us and the people who work hard for you everyday to make it all happen.
Board Of Governors
Executive Team
Careers & Internships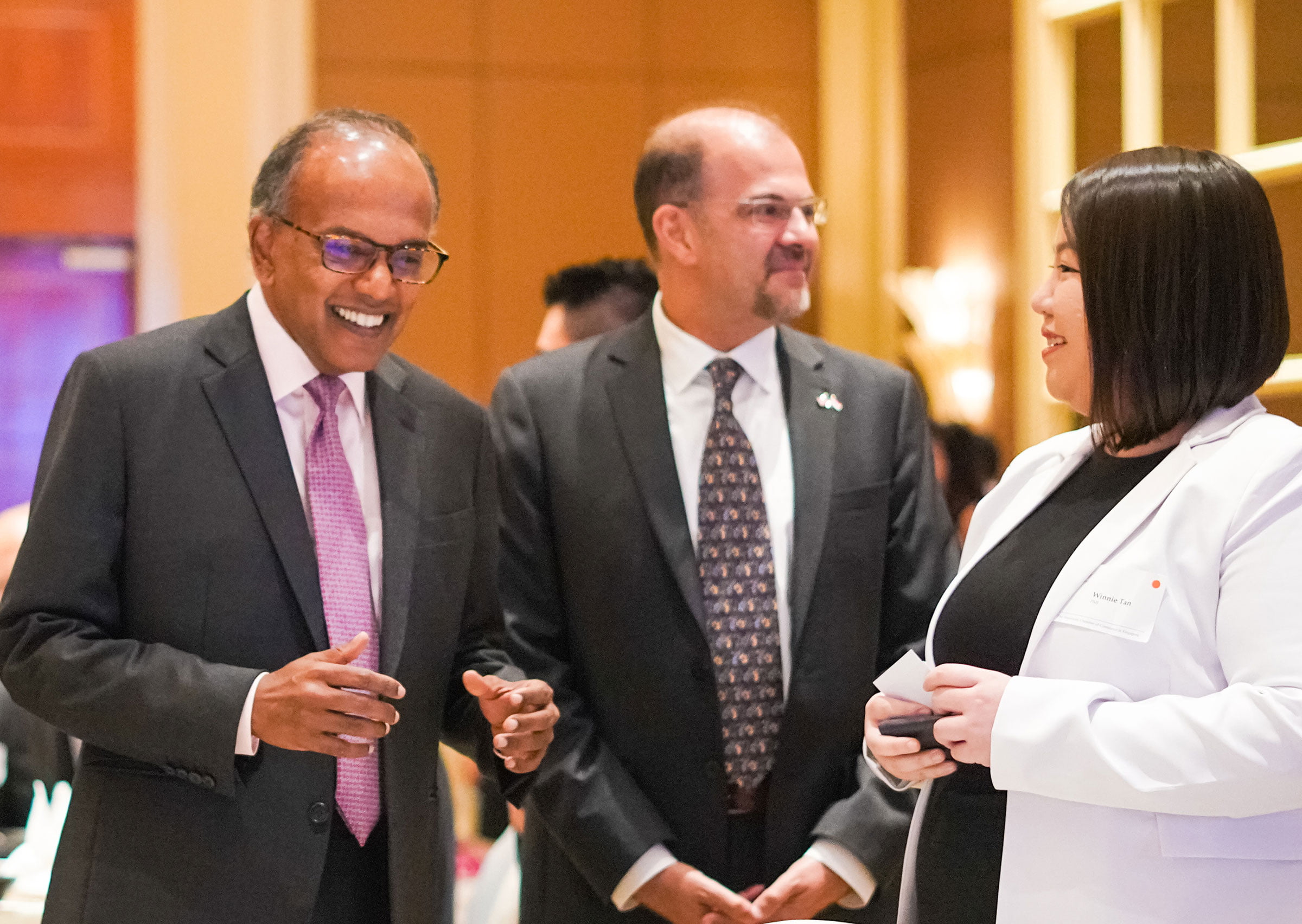 Our mission is to create value for our members by providing advocacy, business insights, and connections.
About Government Affairs
AmCham represents our members at the highest levels of government in Singapore and Washington. AmCham played a significant role in the development of the U.S.-Singapore Free Trade Agreement, the reauthorization of APEC Business Travel Card, and the Tax Reform. We also facilitate on a regular basis throughout the year meetings with senior members of the Singapore Government to promote, raise awareness, and represent the interests of our member companies. Our advocacy achieves results for our members.
Meetings with U.S. Government Officials and Washington Delegations
 AmCham members have the opportunity to interact regularly with the U.S. Embassy and other U.S. Government Representatives from Washington. We work closely in partnership with the U.S. Embassy in Singapore, and regularly host many key U.S. government officials from various departments including State, Commerce, Justice, Homeland Security, USTR, and others throughout the year. AmCham also hosts U.S. Congressional delegation (CODEL) at our offices 2-3 times per year. These roundtables serve as a valuable platform for the exchange of dialogue and insights particularly on the issues impacting U.S. businesses operating in the APAC region.
Singapore Representation
 AmCham Singapore provides instant access to key government officials in Singapore. We regularly host both large-scale and intimate closed-door roundtable talks and briefings with relevant Ministries and agencies in Singapore including with Ministers and other senior officials. Our government affairs staff also engage with the Singapore government throughout the year to ensure that we proactively advocate for priority issues that affect our member companies in Singapore.
Business Missions
 AmCham organizes business missions to other countries in Asia to inform their governments and local business organizations about our members' regional operations and interests, and to convey our members' views on issues of concern in these countries. These business missions offer our members a first-hand understanding of where opportunities lie. Meetings with high-level government officials and business leaders give valuable insight into business opportunities and government economic and investment policies. The missions have been led by the U.S. Ambassador in Singapore with our member companies and will resume once an Ambassador to Singapore is in place.
Policy Report to the U.S. Administration
 Every year, AmCham Singapore and the other AmChams across the Asia-Pacific, as part of the Asia Pacific Council of American Chambers (APCAC) write a report based on feedback from American business leaders across the region on how to advance the competitiveness of U.S. products and services in the fastest-growing region of the world. AmCham Singapore plays a leadership role within the Council in the coalition's advocacy efforts in Washington including the development of the APCAC's policy position.
APCAC and the Washington Doorknock
About APCAC
A key part of AmCham's advocacy is its active participation in the Asia-Pacific Council of American Chambers of Commerce (APCAC), which consists of 29 members AmChams. Together, APCAC AmChams represent the growing interests of over 15,000 businesses, over 50,000 overseas American workers, and more than 10 million employees. American enterprises provided over $620 billion in trade and investment in the APCAC region in 2016.
APCAC allows AmCham members throughout the region to band together in order to influence the regulatory framework affecting American businesses in the Asia Pacific region. For questions or to share issues your company would like APCAC to speak out on, please contact our External Affairs Team.
Annual APCAC Business Summit: AmCham Singapore to host in 2021
We are thrilled to announce that AmCham Singapore won the bid to host next year's Summit in 2021. More information will be forthcoming and posted on our website. For specific queries, please contact our Programming and Events Team.
Every year leaders of AmChams of Asia-Pacific and their members gather for networking and thought-provoking discussions as they review key issues in the Asia Pacific region, and meet leaders from the U.S. Government, regional institutions such as the APEC Secretariat, the Asian Development Bank, the ASEAN Secretariat, and top political leaders of the host country.
Asia's continued rapid development has made the region the biggest engine of the global economy and has presented enormous opportunities for American multinational businesses. Against this backdrop of potentially seismic shifts in the world economic and political order, top business and political leaders from around Asia and the US gathered in Hong Kong for the 2019 APCAC Business Summit. The Summit was hosted by AmCham Hong Kong in Hong Kong on March 4-5, 2019.
APCAC Washington Doorknock
Every summer APCAC sends a delegation comprised of business leaders and AmCham staff members to Washington D.C. to meet with officials from the federal government in order to discuss policy issues affecting American businesses in Asia.
The annual APCAC Washington Doorknock gives American Chamber representatives from across Asia-Pacific a chance to reinforce their connections in Washington and share regional knowledge. As the Trump administration continues to focus on bilateral trade approaches for supporting and promoting U.S. business in Asia, the insight that on-the-ground business leaders can share about the benefits of multilateral trade deals is more valuable now than ever. The 2018 APCAC's Washington Doorknock took place on July 15-19, 2018.
Business Missions
AmCham organizes business missions to other countries in Asia to inform their governments and local business organizations about our members' regional operations and interests, and to convey our members' views on issues of concern in these countries.
These missions are led by the U.S. Ambassador in Singapore with our member companies. They provide access to government officials at the highest level as well as match-making to local enterprises looking to partner with our member companies. We work closely with the U.S. Commercial Service to ensure that the trip is a comprehensive and meaningful visit.
Once an Ambassador to Singapore is in place, we will look to resume our business missions. For more information on business missions, please contact our External Affairs Team.
October 2015: Vietnam
AmCham Singapore partnered with the U.S. Embassy in Singapore to organize a business mission to Vietnam. U.S. Ambassador to Singapore Kirk Wagar led the delegation that comprised of 16 member companies. The members learned more about the business climate in Vietnam and had the opportunity to hold several working meetings with ministers from across the government, highlighted by a meeting with Deputy Prime Minister Nguyen Xuan Phuc. U.S. foreign investment in Vietnam stands at over US$11 billion and continues to rapidly increase.
April 2013: Jakarta
AmCham Singapore recently organized a trade mission to Indonesia. The trade mission was led by U.S. Ambassador to Singapore David I. Adelman and co-sponsored by the U.S. Embassy in Singapore. The mission delegation was comprised of 25 business leaders from 23 companies. The mission took place in Jakarta, from April 15 to 17, and was the third trade mission to Indonesia that Ambassador Adelman has led with AmCham in the past 18 months. AmCham Singapore members continue to rate Indonesia as one the most attractive country for investment outside of Singapore.
May 2012: Batam
U.S. Ambassador to Singapore David Adelman led 23 delegates to Batam from May 14 to 15, 2012. The delegation went for a site visit at Kabil Industrial Estate and Batamindo Industrial Park to learn more about opportunities for investment and how industrial estates operate in Indonesia. The delegation also enjoyed a tour and cocktail reception at the Infinite Studios.
May 2012: Kuala Lumpur
AmCham Singapore organized a business mission to Kuala Lumpur, Malaysia, led by U.S. Ambassador to Singapore David I. Adelman. The delegation comprised of 18 business leaders from 15 companies. The group met with the Malaysian Minister of Trade, Minister Idris Jala, Minister of Federal Territories, and CEO of Malaysian Investment Diversity Authority, as well as took part in the Invest Malaysia Conference featuring the Prime Minister.
February 2012: Vietnam
AmCham Singapore and U.S. Ambassador to Singapore David I. Adelman led a delegation of 25 American businesses to Vietnam. The group visited Ho Chi Minh City and Hanoi from February 21 to 24, 2012. The delegates, representing U.S. businesses operating in fields ranging from healthcare to information technology, met with Vietnam's Deputy Prime Minister Nguyen Xuan Phuc, as well as the Ministries of Industry and Trade, Finance, Health, and Planning & Investment. In coordinating the mission, AmCham Singapore worked closely with U.S. Foreign Commercial Service representatives in Singapore and Vietnam.
October 2011: Jakarta
U.S. Ambassador to Singapore David I. Adelman led an AmCham Singapore-organized trade delegation to Jakarta comprising of 31 business leaders, from 26 companies. The 31 delegates, representing a wide range of U.S. businesses, met with the Indonesian Minister of Industry, the Indonesian Minister of Trade, the Chairman of the Investment Coordinating Board, and other senior-level government and business officials.
March 2011: Mumbai and New Delhi
AmCham hosted a business mission to India and visited New Delhi and Mumbai. U.S. Ambassador to Singapore David I. Adelman, together with 15 executives, met government officials, and attended briefings on the opportunities and challenges in doing business in India. The delegation met with India's Ministry of Finance, Ministry of Science and Technology, and the Ministry of Commerce and Industry.
November 2010: Vietnam
Led by U.S. Ambassador to Singapore David I. Adelman, the delegation comprised of 20 executives and included meetings with government officials in Vietnam, as well as briefings by business leaders based in Vietnam.
May 2008: Laos
A delegation of 30 members of AmCham Singapore and AmCham Bangkok went on a business mission to Laos. Highlights include meeting with the Ministry of Commerce, networking with the Lao National Chamber of Commerce and Industry, and having one-on-one meetings with local companies.
February 2008: Cambodia
U.S. Ambassador to Singapore Patricia L. Herbold led AmCham's second business mission of the year to Cambodia. Delegates met high-level government officials, and networked with local and foreign business executives from multi-national companies and other U.S. firms operating on the ground. Delegates also met with The Honorable Cham Prasidh, Senior Minister, of the Ministry of Commerce and the Cambodia Board of Investment. There was an on-site tour to an industrial park where delegates had the opportunity to engage in business discussions and a networking event was scheduled on the last day of the business mission so that delegates could network with Cambodian SMEs.
January 2008: Vietnam
With a delegation of 23 business leaders, Patricia Herbold, U.S. Ambassador to Singapore, led a successful and productive business mission to Vietnam. The delegation met business and government officials and networked with business leaders in Vietnam from companies such as Motorola, Ford Motor Corporation, and Intel. There were also opportunities for delegation members to network with business consultants and SMEs. In Hanoi, the delegation met Minister of Planning Trong Van Doan, Vice Minister of Trade and Industry Do Huu Hao, and Deputy Prime Minister Dr. Nguyen Thien Nhan. The delegation also attended breakfast briefings along with U.S. Ambassador to Vietnam Michael W. Michalak in Hanoi and U.S. Consul General to Vietnam Kenneth Fairfax in Ho Chi Minh City.
U.S. Taxation
Create a Fair Taxation Regime for American Workers and Companies Abroad
AmCham and APCAC work to improve taxation U.S. taxation policy for both American workers and American companies. The following are arguments that we present to Members of Congress and officials in the executive branch.
American Workers
U.S. policy is often unintentionally harmful to Americans who are on the front lines of the sales forces in Asia and elsewhere promoting U.S. exports. For instance, the United States is the only developed country to tax its citizens on their worldwide income.  The U.S. tax system coupled with recent changes to U.S. tax law has weakened the competitiveness of individual Americans relative to non-Americans.  We are deeply concerned that legitimate efforts to widen the tax base and eliminate "loopholes" might wrongly target the few remaining protections that exist to protect overseas U.S. workers against the worst effects of double taxation and the unfair burdens of a global taxation regime.
Consequently, in many American multinational companies operation in Asia, there are fewer Americans among their staff each year.  One company in the services sector, for example, has 4,200 employees across the region, among them approximately 200 expatriates, of whom only two are Americans.  Yet we know that Americans working abroad directly support U.S. employment by promoting our exports and drawing on their U.S. connections in their professional lives.
It is especially important to encourage U.S. companies to hire Americans for overseas positions as every American moved to an overseas office means one more open position in the U.S. that could be given to an employed American in the continuing difficult domestic job market.  Further, we know that U.S. competitors send thousands of employees to be trained on the ground in their U.S. operations.  It is essential that the United States make a real effort to ensure that the future cadre of American business leaders gets hands-on training in those markets that are producing their toughest competitors.  We realize that as the President and Congress work to reduce the federal budget deficit, there will be intense, and completely proper, scrutiny of various tax benefits, deductions and exclusions.  However, this scrutiny should fully consider the above-noted benefits to U.S. exports and jobs of the many Americans employed overseas as well as the negative consequences for our competitiveness if budget negotiations reduce or eliminate the protections afforded by the Foreign Earned Income Exclusion under Section 911 or further limit the full crediting of foreign tax paid by Americans abroad.
American Companies
Furthermore, U.S. companies currently operate at a distinct disadvantage to their foreign competitors. The United States is one of the few countries in the world that taxes its corporations on their world-wide income rather than adhering to a "territorial" taxation system.  As one critical aspect of creating a level playing field, updating U.S. tax policy would help make American corporations competitive with foreign competitors.  This includes adopting a territorial taxation system like other developed trading partners. We'd love to hear from you.
Looking to attend an event?
Get in touch with our Events Team.
Have an interesting topic or speaker to share? Let us know!
Get in touch with
our Marketing Team.
Have a question?
Just ask us!
Sponsorships & Advertising We'd love to hear from you.
Looking to attend an event? Get in touch with our Events Team.
Have an interesting topic or speaker to share? Let us know!
Get in touch with our Marketing Team.
Have a question? Just ask us!
Sponsorships & Advertising