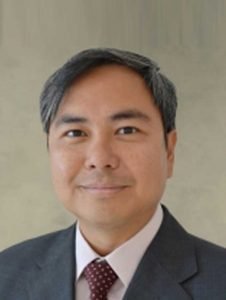 ANGELO ROXAS
Cybersecurity Subcommittee Co-Chair
Director, Cordevest Pte Ltd
Angelo Roxas is a Director for Cordevest Pte Ltd, based in Singapore. Working directly with C-Suite executives, Angelo's focus is to assist his clients on designing their cyber strategy and providing overall management strategy consulting capabilities in the region.Prior to this appointment, Angelo was the head of Booz Allen Hamilton consulting in the ASEAN region, headquartered in Singapore. Also, Angelo had led the effort to re-establish the Booz Allen International presence in the United Kingdom.
Prior to Booz Allen, Angelo was the co-head of technology for the Barclays Investment bank in Asia Pacific, responsible for the delivery of transformation programmes and governance in the region. During his 11 years with Barclays, he has had a number of senior Technology roles including Chief operating officer (COO) for IT Asia Pacific, head of Technology Risk Asia Pacific and global COO for Operations technology.
Prior to Barclays Capital, Angelo was a consultant working with Booz Allen Hamilton in London as an IT strategist and programme manager providing consulting, working across multiple geographies, including Europe, the Middle East and the Americas. His focus was on the intersection between information technology and business strategy. Angelo started his career in the US with Ernst & Young, in the ERP/CRM consulting practice. He has an engineering degree from the University of Pennsylvania and a MA Telecommunications from Penn State University.
While in Barclays, Angelo Roxas was the head of the Working Families Network and 2012 his charity work was recognised when he was awarded a Team London Star by the Mayor of London. Angelo is a co-founder and advisor to a number of start-up companies and social enterprises and is the former President of the University of Penn and Wharton alumni club of Singapore. Angelo has been involved in all aspects of philanthropy including setting the strategy and target operating model, fundraising / sponsorship and hiring.