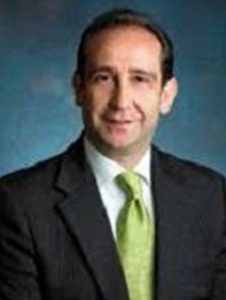 CAVALIERE GIOVANNI VITERALE
General Manager
General Manager, Precious Treasure Pte Ltd
Hailing from Salerno on Italy's Amalfi coast, Cavaliere Giovanni Viterale, General Manager of The Fullerton Heritage first arrived in Asia in 1994. A hospitality industry veteran whose career spanned 15 years in Hong Kong prior to relocating to Singapore in 2010, Cavaliere Giovanni was knighted on 26 August 2016 with the Order of the Star of Italy (Ordine della Stella D'Italia). The conferment ceremony was held at the residence of the Ambassador of Italy Paolo Crudele.
Bestowed with the honor by the President of the Italian Republic, Cavaliere (Sir) Giovanni joins a distinguished group of fellow Italians worldwide who have been recognized for their efforts in facilitating the promotion of friendship and cooperation between Italy and Asia.
In Hong Kong, Cavaliere Giovanni was Resident Manager of the Conrad Hotel Hong Kong. Following this stint, he moved to Singapore as a General Manager of The Fullerton Heritage. Under his leadership, The Fullerton Heritage – a waterfront development that comprises seven historic and modern landmarks – has received numerous international awards for service excellence and heritage preservation.
In December 2015, The Fullerton Hotel was gazetted as Singapore's 71st National Monument. Shortly after its launch in July 2010, The Fullerton Bay Hotel was recognized as one of the world's top new hotels in the Condé Nast Traveler Hot List and Travel + Leisure It List in 2011. The Fullerton Bay Hotel is also one of the few hotels in Singapore to achieve the coveted Forbes Travel Guide Five Star Rating for four consecutive years from 2013 to 2016.
Since July 1, 2014, Cavaliere Giovanni has been Executive Director of Sino Hotels (Holdings) Limited, which is the hospitality management arm of Sino Group and an affiliate of Sino Land Company Limited (HKSE: 083). In this capacity, Cavaliere Giovanni also oversees the Group's six hotels in Hong Kong: City Garden Hotel, Hong Kong Gold Coast Hotel, Island Pacific Hotel, The Royal Pacific Hotel & Towers, The Pottinger Hong Kong and The Olympian Hong Kong.
For leisure, he enjoys traveling and outdoor sports such as tennis and swimming. He is also an avid collector of exquisite cufflinks assembled from his travels. Apart from English and his Italian mother tongue, Cavaliere Giovanni is also fluent in French.