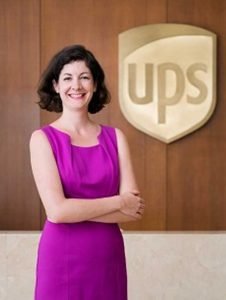 COURTNEY LUTTERMAN
Supply Chain, Transportation, and Logistics Committee Co-Chair
Director, Customs and Trade Compliance, UPS Asia Pacific
Courtney Lutterman is the Director of Customs and Trade Compliance for UPS Asia Pacific Region (APAC). Based in Singapore, she leads a team of experts that oversees the compliance of UPS APAC Brokerage Operations and helps customers better manage business risks and identify cost savings opportunities via trade compliance. In her role, she also works closely with regulators on reducing border clearance issues in order to support more seamless cross-border trade and oversees internal training programmes to drive service excellence within UPS APAC Brokerage Operations.
As globalization transforms the economic landscape, Courtney's decade-long experience in government relations, customs and international trade, and multi-sector coalition building has facilitated the expansion of multinational corporations and small- and medium-sized enterprises across a range of industries into developing and developed markets.
Prior to her current appointment, Courtney was active in driving advocacy related to UPS's cross-border trade priorities as Public Affairs Manager for UPS Asia Pacific Region. She is also passionate about innovation and co-leads a UPS start-up that is building a product to help users better manage cross-border regulatory change.
Born and raised in Atlanta, Georgia, Courtney holds a Master's Degree in Business Administration from INSEAD, a Bachelor of Arts in Political Science from the University of Chicago, and a Diploma of Customs Broking from the Customs Brokers and Forwarders Council of Australia (CBFCA).
Courtney Lutterman's Linked In : https://sg.linkedin.com/in/courtneylutterman