Learn about us and the people who work hard for you everyday to make it all happen.
Board Of Governors
Executive Team
Careers & Internships
Over 200 wide-ranging events customized for you. Thought leadership, networking, and deep industry specific advocacy. For members only.
LAUNCH OF THE RESULTS OF AMCHAM'S COVID-19 BUSINESS IMPACT SURVEY
Wednesday, February 26 @ 10:45 am

-

1:30 pm

$15.00
Synopsis
Join AmCham, and our knowledge partner Sandpiper Communications, as we launch the results of AmCham's survey on the impact of the COVID-19 on our members. Hear from experts about the implications of these findings and learn about what opportunities there are for businesses to mitigate this impact.
Agenda
| | |
| --- | --- |
| 10:45 am – 11:00 am | Registration and Networking |
| 11:00 am – 11:20 am | Presentation of survey results by Sandpiper |
| 11:20 am – 11:50 am | Dialogue with Minister for Trade and Industry (Moderated by Sandpiper Communications) |
| 11:50am – 12:30 pm | Panel Discussion |
| 12:30 pm – 1:00 pm | Lunch and Networking |
Featuring Dialogue with:
Mr Chan Chun Sing
Minister, Trade and Industry
Republic of Singapore
Mr Chan Chun Sing is Minister for Trade and Industry, responsible for driving Singapore's economic and industrial development. He was appointed to this role and as Minister-in-charge of the Public Service from 1 May 2018. Mr Chan is also Deputy Chairman of the People's Association since 1 October 2015.
Mr Chan's previous appointments included Minister in the Prime Minister's Office and Secretary-General of the National Trades Union Congress (NTUC). At NTUC, he expanded the Labour Movement network to represent all working people in Singapore, and led efforts to curate and deliver timely and relevant training for workers. Mr Chan also served as Second Minister for Defence and Minister for Social and Family Development (MSF). At MSF, he was responsible for improving social service delivery, enhancing social safety nets and strengthening support for families in Singapore.
Dialogue Moderated by:
Emma Smith
CEO
Sandpiper Communications
Emma has spent over 25 years helping organisations build their brands across Asia Pacific. An expert in messaging, corporate positioning, employee engagement, and crisis communications, and a specialism in the financial services sector.
She advised Tung Chee-Hwa for four years, working on his campaign to be Hong Kong's first Chief Executive on Hong Kong's return to Chinese sovereignty. Previously she was the APAC CEO of Weber Shandwick Worldwide, where she also ran its operations across China and Hong Kong.
She is a former board member of the HK Council of PR Firms and the International Association of Business Communicators HK and has sat on IABC's International Advisory Committee. She was elected to the PR Week Global Power Book in 2016 and was a judge of the 2017 PR Week Awards and the 2017 and 2018 Gold Standard Awards.
She is a guest lecturer to MBA and EMBA students on crisis and communications at Hong Kong University. Her work for clients has resulted in being awarded Financial Communications Campaigns of the Year in 2017 and 2018.
About the Presenter
Saskia Kendall
Head of Health
Sandpiper Communications
Saskia is a health communications and engagement specialist with over 12 years of experience. She has worked for some of the world's major healthcare companies including Eli Lilly, Sanofi, Amgen, Cigna, Ramsey Healthcare and  Smith and Nephew. She also has worked closely with charities and the public sector. She provides strategic counsel and has extensive experience overseeing communications and advocacy programmes.  ​​
She also managed the press and public affairs team at an influential healthcare think tank, The King's Fund for several years giving her a deep understanding of issues faced by the healthcare sector. Policy areas she worked on include healthcare finance, innovation, health systems, models of care, integrated care, public opinions, patient engagement and quality of care.​
About the Speakers
Patrick Yau
Director, Head of Singapore & Malaysia Research
Citi
Patrick Yau is a Director and the lead Analyst of Singapore and Malaysia Equity at Citi Research. He is responsible for driving the Singapore and Malaysia equity strategy research, as well as coverage of the agri/trading sector and mid-cap stocks. Patrick joined Citi in 2011. Prior to that, he was with Macquarie Singapore since 2003 with a posting to Macquarie Hong Kong in 2009-10, where he covered Hong Kong/China technology and internet stocks. Patrick holds a Bachelor's degree in Computer Science & Information Systems from the National University of Singapore and became a CFA Charterholder in 2002.
Choo Pin Ang
Senior Director, Government and Corporate Affairs, Asia
Expedia Group
Choo Pin ANG is Expedia Group's Senior Director for Government and Corporate Affairs for Asia. In this role, he spearheads the Group's Asia governmental affairs and public policy strategy across its portfolio of brands, and helps the Group manage regulatory and business risks, forge partnerships with governments and identify business opportunities.
Choo Pin has also helped shape the debate surrounding travel, tech and e-commerce in Asia. He is Chair of the Asia Internet Coalition, an industry association of the world's leading global internet and technology companies which seeks to promote the understanding and resolution of Internet policy issues in the Asia Pacific region (www.aicasia.org/about). He is also Chair of the Asia Travel Tech Industry Association, and the US ASEAN Business Council Travel and Tourism Committee. In his personal capacity, he has provided training to senior Southeast Asian government officials on e-commerce under the Singapore-US Third Country Training Program and guest lectures at the Lee Kuan Yew School of Public Policy on the intersection of diplomacy and business.
Choo Pin has extensive experience in political and economic issues across Asia. He previously headed the China operations of a New-York based investment advisory firm, before joining Standard Chartered Bank as its Head of Public Affairs. Before that, he served as a diplomat in Singapore's Ministry of Foreign Affairs where he was Singapore's Deputy Consul-General to Shanghai. Choo Pin has a BA degree from Tufts University and a Master of Arts in Law and Diplomacy (MALD) degree from the Fletcher School of Law and Diplomacy, both obtained through the Government of Singapore's prestigious Overseas Merit Scholarship. He speaks English, Chinese, German, and Spanish.
Peta Latimer
Chief Executive Officer
Mercer
AmCham Governor
Peta is a global business leader with extensive experience across a range of industries and high profile projects. Key features of her career include: Building a new practice and delivering against aggressive growth targets as a Partner at KPMG Singapore; extending the IBM Smarter Workforce business into Asia by connecting the best people, IP & technologies; building new revenue streams at Kenexa in the form of global Diversity & Inclusion offerings; and gaining technical expertise as an Organisational Psychologist at the Centre for High Performance Development (CHPD) in the UK.
With many years spent advising multinationals on change and workforce transformation, and having run successful consulting teams, Peta is passionate about marking a difference to the way work works and always looks to drive high performance through people in an authentic and sustainable way.
Peta recently joined the Mercer family (a Marsh & McLennan Company) as Singapore's CEO and member of the Asia Pacific Leadership Team. In this new capacity she is responsible for the overall business performance of the Firm's 3 principal service lines – Wealth (Investments Advisory and Tools/Asset Management), Health (Broking and consulting in relation to Employee Benefits) and Careers (Talent Management and Rewards). With Mercer Singapore's role as a center of expertise for the region, Peta's remit is considered one of the 'Top 6 Strategic Bets' for the US headquartered Firm. She is committed to fostering a stronger local relationship with AmCham, and has personally started to more proactively engage with the Chamber by Co-Chairing a Workstream for AmCham Women.
Prior to joining Mercer, Peta was a Partner at KPMG Singapore, where she was leading the People & Change Advisory Practice within Management Consulting. With a focus on market impact, Peta represented the Firm through professional memberships, IBM & Workday Alliance Partnerships, and participated as a Keynote and Panel Speaker for events across the region. During her time at KPMG, she doubled the practice size and was involved in the following projects:
Advised the largest telco in Indonesia on their Digital 2020 Ambition, leading a full organisation operating model and design review, as well as workforce planning from a sizing and capability perspective.
Led the omni-channel transformation project for a global retailer across 5 countries in South East Asia. She oversaw the post-merger integration activities of an eCommerce start-up including harmonisation of compensation & benefits and diagnosis of current culture, and helping the executive team agree their 2021 roadmap based on customer journey mapping, leading to the restructure of 11 functions with almost 75% impacted job roles.
Worked with a US insurer who had entered into a JV with a government linked business in Malaysia. The project entailed full execution of the HR & Change Management workstream including capability assessment and upskilling, revamping their EVP and ascertaining change readiness, simultaneously inputting on PMO requirements.
Peta has held several other leadership positions, including the Head of Smarter Workforce for IBM ASEAN and Global Head of Diversity and Inclusion for Kenexa Ltd which was acquired by IBM in 2010. Working across Europe & Asia Pacific for IBM Kenexa, Peta helped build brand awareness by driving external event sponsorship, PR, digital campaigns and regional roadshows. Growing the business 114% YoY, her achievements included:
Leading the negotiation and implementation for a large-scale SaaS eRecruitment system across Singapore's healthcare system to consolidate best practice recruitment practices, whilst also working with MAS to meet new outsourcing requirements.
Taskforce Member of "Talent Insights by IBM Watson" development team to ensure regional requirement coverage and UAT before market release.
Advising NTUC, e2i & MoM on the Progressive Wage Model & base HR compliance requirements for Singapore's Security, Landscaping & Cleaning Sectors
Managing the regional HR technology partnership between IBM & SAP
Researching, designing and taking-to-market IBM Kenexa's women in leadership proposition "Strategies for Success" which included diversity audits & workshop facilitation for the likes of Deloitte, Maersk, Jaguar Landrover, PepsiCo, RBS, Deutsche Bank.
Peta is a casual lecturer at NTU's Business School, and is a regular contributor to the Strait's Times' Future of Work Series. In her spare time she loves to accrue frequent flyer miles by traveling to far flung places, most recently hiking Machu Picchu.
Knowledge Partner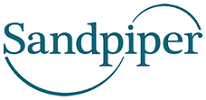 We'd love to hear from you.
Looking to attend an event?
Get in touch with our Events Team.
Have an interesting topic or speaker to share? Let us know!
Get in touch with
our Marketing Team.
Have a question?
Just ask us!
Sponsorships & Advertising
We'd love to hear from you.
Looking to attend an event? Get in touch with our Events Team.
Have an interesting topic or speaker to share? Let us know!
Get in touch with our Marketing Team.
Have a question? Just ask us!
Sponsorships & Advertising