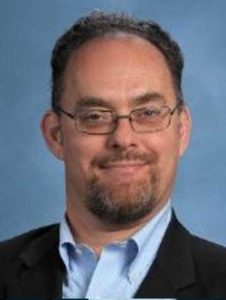 JEFF WEISEL
Healthcare Committee Co-Chair
Regional Director of Life Sciences and Healthcare, Ernst & Young
Jeff Weisel has more than 25 years' experience working with leading organizations across Asia-Pacific and the US on issues of strategic change and growth, with the last 20 years focused in the life sciences and healthcare sector. He is currently regional director of Life Sciences and Healthcare for EY focusing on M&A and corporate strategy. Before joining EY, Jeff ran a boutique advisory firm focused on capitalization and commercialization of healthtech, medtech and biotech start-ups from Southeast Asia, Australia and the US. He has been living and working in Asia since 1994.
Previously, Jeff was the Market Access & Policy Director for Asia, Australia, Africa, Middle East for Abbott where he developed and led the company's engagement with governments, payers and other stakeholders. Before Abbott, he launched new businesses in patient care for Zuellig Pharma, the largest provider of services to the healthcare industry in Asia. From 2004 to 2008, Jeff led Novartis in major growth initiatives across Asia–Pacific in business development and licensing, key account management (KAM), market access and strategic planning.
Prior to joining Novartis, Jeff spent seven years with IBM and PwC Consulting, where he led the life sciences practice in Asia working with global and local market leaders, start-up companies and government organizations in pharmaceuticals, biotech, vaccines, diagnostics, medical devices, healthcare services and health insurance. Before PwC, Jeff advised multinational clients on regional market strategy with the Economist Intelligence Unit (EIU) and spent five years before that as a consultant on trade, regulatory and competitiveness issues in Washington, DC.
Jeff has served the American Chamber of Commerce in Singapore as a Board Governor and as Chair of the Healthcare Committee. He holds an M.A in Asian Studies and Economics from George Washington University and a B.A. in Political Science from Boston University.