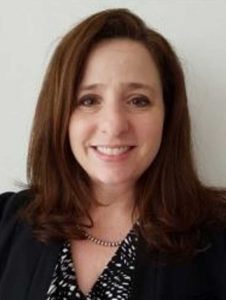 MARGARET POORMAN
Supply Chain, Transportation, & Logistics Committee
Global Transportation Director, Caterpillar Inc.
Margaret has 28 years of experience in the field of supply chain management – holding roles in logistics, distribution, procurement, and transportation.
As Director of Transportation, Margaret manages Caterpillar's global transportation strategy and operations for parts, components, machines, and engines. She is responsible for enterprise freight spend with a team of 300+ transportation professionals in Asia, Europe, North America, and South America.
Margaret moved to Singapore in 2014, as General Manager for Caterpillar's transportation operations throughout Asia. From there, she took on the role of Global Procurement Manager for Caterpillar's Excavation Division, managing the global supply network across all product lines, categories, and production facilities.
Prior to her move to Asia, Margaret managed Caterpillar's transportation operations in North and South America from Caterpillar's headquarters in the United States (Illinois). She started her career in the field of third-party logistics, providing network and operational logistics solutions for global companies in the automotive, industrial, high-tech, and retail industries. Her perspective gained from holding global roles across multiple supply chain functions provides valuable insight to supply chain challenges and opportunities for multinational and regional organizations operating from Singapore. Margaret attended Kent State University to earn her Bachelor's Degree in Business Administration and Pennsylvania State University for her Master's Degree in Business Administration, with majors in Computer Science, Statistics, Business-to-Business Marketing, and Logistics.