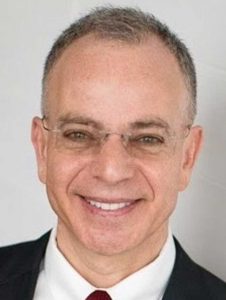 PETER L. ALLEN
Government & Regional Affairs Committee Co-Chair
Vice President External Affairs, Agoda Company Pte. Ltd.
Peter Allen is Agoda's vice president of external affairs. In this role, he has worked extensively on travel and tourism issues across Asia with senior government and tourism officials and other companies in the industry. He is co-chair of the government and regional affairs committee of the American Chamber of Commerce of Singapore, co-chair of the travel and tourism committee of the US-ASEAN Business Council, and the founder and initial president of the Asia Travel Technology Industry Association.
Previously, Dr. Allen has worked at McKinsey & Company as a consultant and member of the strategy practice, and at Google, where he founded and directed Google's first central learning and development program. He has also taught at Yale-National University of Singapore College, Nanyang Business School, the University of Southern California, Princeton University, and the University of Chicago.
Allen holds degrees from Haverford College, the Université de Poitiers, the University of Chicago (Ph.D.), and the Wharton School (M.B.A.). With Agoda co-founder and chairman Robert Rosenstein, Allen is the co-author of At Home around the World: The Short-Term Rentals Handbook for Guests, Hosts, Neighbors, and Governments; they are currently at work on a new book project, The Human Centered Business.