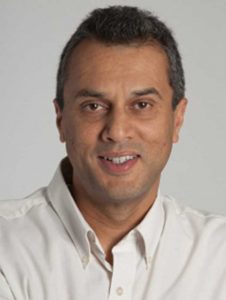 PETER D'SILVA
Supply Chain, Transportation, and Logistics Committee Co-Chair
Vice President – Operations & Supply Chain, APAC, Kimberly-Clark Asia Pacific
Peter D'Silva has been the Supply Chain Leader for Kimberly-Clark Asia Pacific, since June 2012. In this role, he is responsible for providing leadership in developing and executing a world-class supply chain strategy including procurement for the region and serve as a member of the Asia Pacific Leadership Team.
Peter has 35 years of extensive experience in leadership positions in both the B2C and B2B businesses across various functions such as, product supply operations, business management, marketing, and finance. He held these positions in several locations including the US and Europe. During those years spent in Europe, he implemented in the marketing and business management area new strategic business models, innovation, and brand equity strategies.
Key highlights include the launch of new brands in Europe and significant new product development. As the B2B Product Supply leader for EMEA, Peter carried out a strategic review of the footprint leading to significant improvements in the profitability and cost structure in our French and German facilities.
Peter's responsibilities during his time in the Corporate Strategy group (US based) was to lead projects where he had to challenge the status quo, build relationships, drive change and successfully lead initiatives on innovation acceleration, corporate cost volatility, and manufacturing restructuring, he led the successful sale of a number of facilities and was deeply involved in identifying potential solution for many other facilities