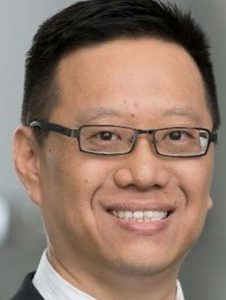 HO SUU WEI
Government and Regional Affairs Committee Co-Chair
Director of Southeast Asia Government Relations, Paypal
Suu Wei is the Southeast Asia Government Relations Director for PayPal and is responsible for providing strategic Government Relations counsel, program support and implementation for PayPal's business in Southeast Asia. He works closely with business leaders in Southeast Asia and engages with national and local governments, industry associations, academia and merchants to shape the policy environment, protect PayPal's reputation and help PayPal grow its business in Southeast Asia.
Prior to this, Suu Wei was the Chief Regulatory and Compliance Officer at Eurex Clearing Asia under Deutsche Börse and was responsible for regulatory and compliance matters for the firm. Before that, he was a deputy director and division head at the Monetary Authority of Singapore, focusing on financial market development in Singapore.
Suu Wei completed a broad range of stints with Citi in public sector sales and business development, debt capital origination and corporate credit analysis in Shanghai and Singapore. Before joining Citi, Suu Wei was responsible for corporate investments and strategic planning at Neptune Orient Lines. Prior to this, he assumed senior positions with the Ministry of Transport as well as Ministry of Trade and Industry in Singapore to formulate key policies in maritime transport and enterprise development.
Suu Wei holds a Bachelor degree in mechanical engineering from the University of Tokyo in Japan and an MBA degree from the Wharton School of the University of Pennsylvania in the US with a double major in Finance and Management. He speaks fluent English, Mandarin, Japanese and Cantonese.