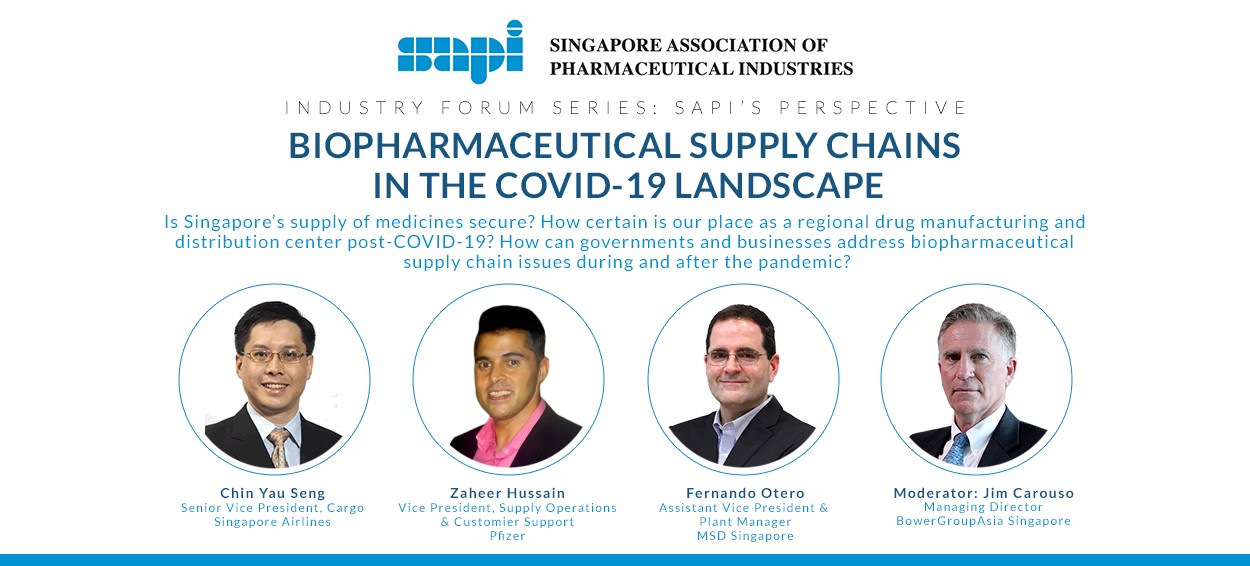 The COVID-19 pandemic has highlighted how the current globalized economy has created highly complex and somewhat fragile global supply chains, exacerbating fears of widespread disruptions and concerns that governments will increasingly intervene in matters of global trade. Are Singapore's biopharmaceutical supply chains safe from such risks?
As a key global trade and manufacturing hub, Singapore is particularly vulnerable to disruptions to global supply chains. Employing more than 10,000 people locally and contributing more than 4% to Singapore's GDP, what happens if our biopharmaceutical supply chains are disrupted? Is Singapore's position as a regional pharmaceutical manufacturing and distribution hub secure? What does this mean for Singapore's economic recovery and long-term economic growth prospects if global trade in biopharmaceuticals is disrupted?
With the biopharmaceutical industry depending on its Singapore operations for critical manufacturing and distribution of important medicines, join us on Wednesday, May 13 from 9:00AM to 10:00AM SGT to find out more from key market participants on how this crisis has impacted the industry and how governments and companies can work better together to address issues facing the biopharmaceutical supply chains and what alternatives might be considered. Register now at https://sapisingapore.rsvpify.com.