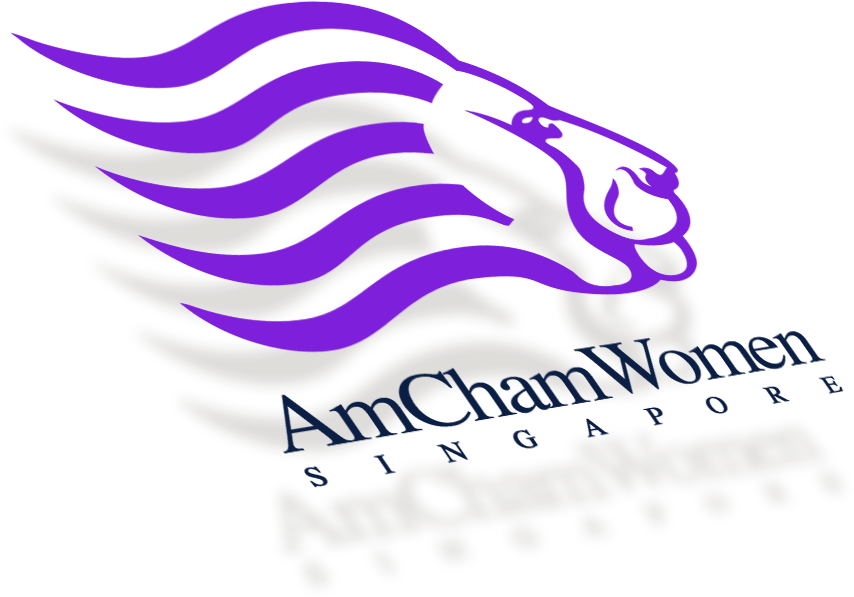 Annual General Meeting
Held each April, the Annual General Meeting (AGM) convenes the AmCham business community to elect the Board of Governors and vote on Chamber issues that require a vote by the membership. The Chairman of the Board also delivers the state of the chamber addres. The AGM also features keynote speakers from the American business community, and our partners in the Singapore and U.S. governments. The AGM also recognizes member companies' corporate social responsibility (CSR) excellence through the AmCham CARES Awards.

This year, Her Excellency, Mdm. Halimah Yacob, President of the Republic of Singapore graced our AGM to recognize AmCham CARES awards recipients.

Event Format: Luncheon, AmCham Cares CSR awards ceremony and red carpet, Keynote by government official (U.S. and Singapore)

Attendees: 300-400+ business leaders, board members, co-chairs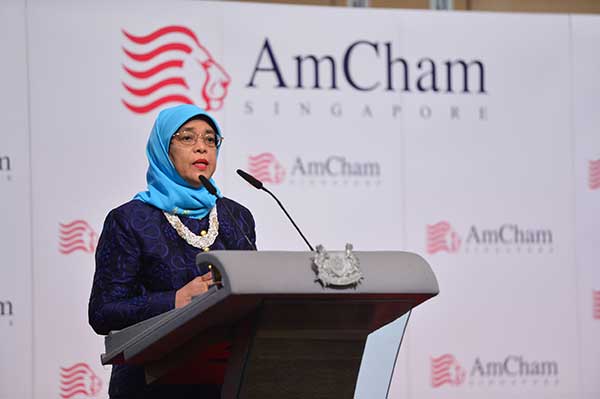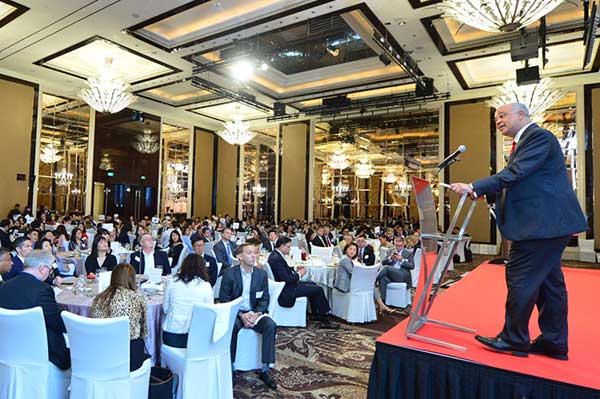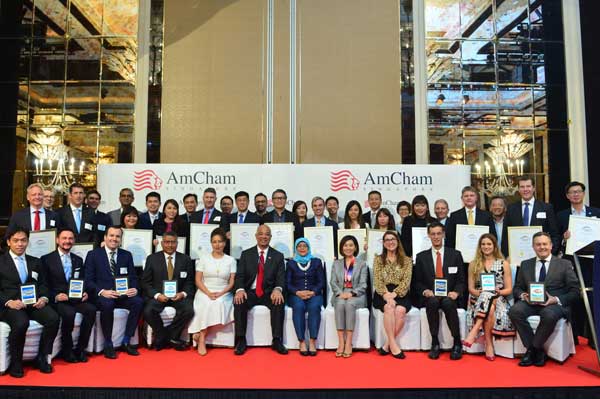 Balestier Series
The Balestier Series hosts distinguished Singaporean leaders from key sectors and Singapore Ministers who address AmCham members on subjects of significance. Launched in 2014, AmCham's Balestier Series celebrates two centuries of economic and commercial exchange between Singapore and the United States. The Series is named after Joseph Balestier, the first consul to Singapore for the United States who served from 1837 to 1852.

Event Format: Keynote with Q&A, Luncheon

Attendees: 100-200+ Senior business leaders, board members, co-chairs, government officials, VIP guests of AmCham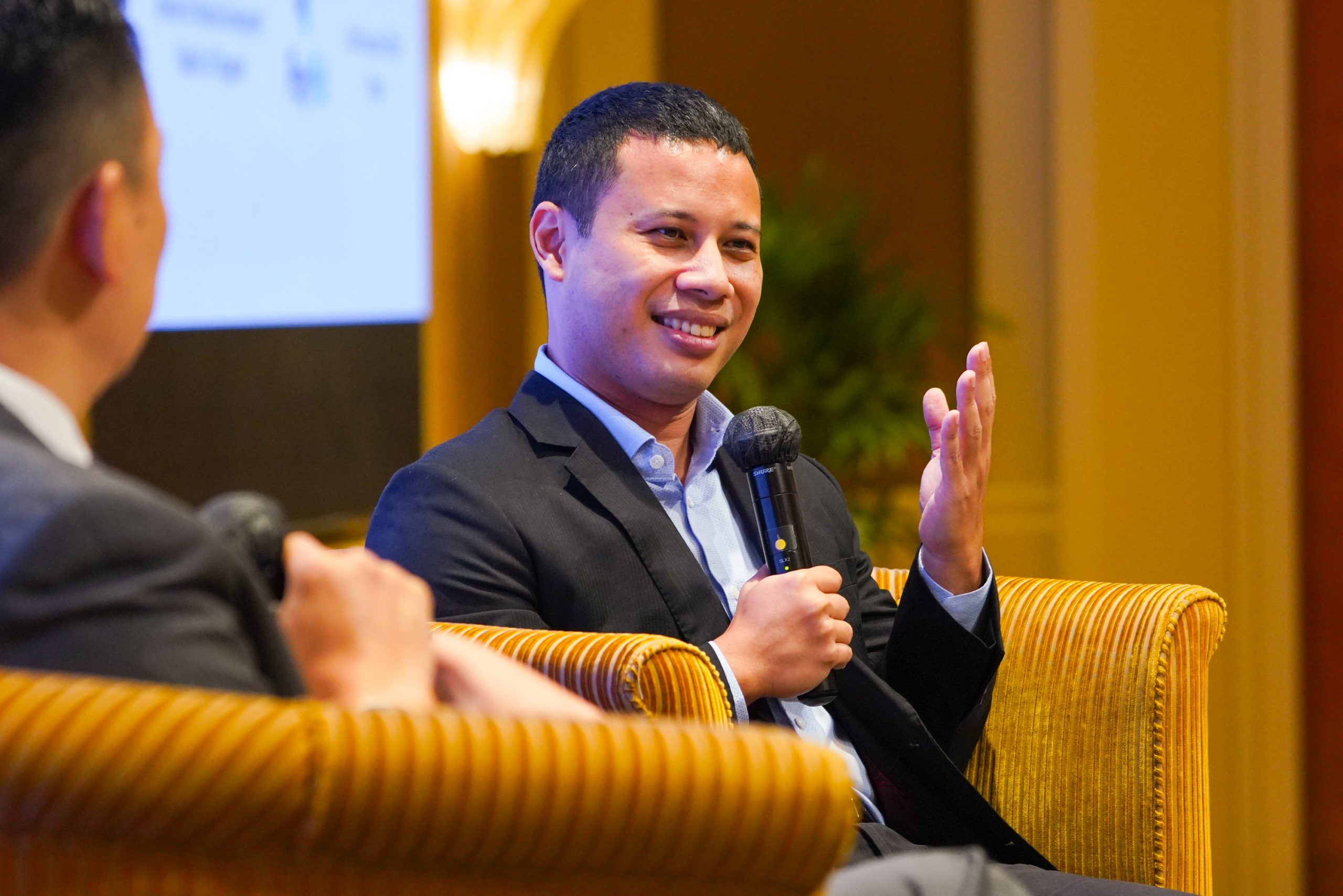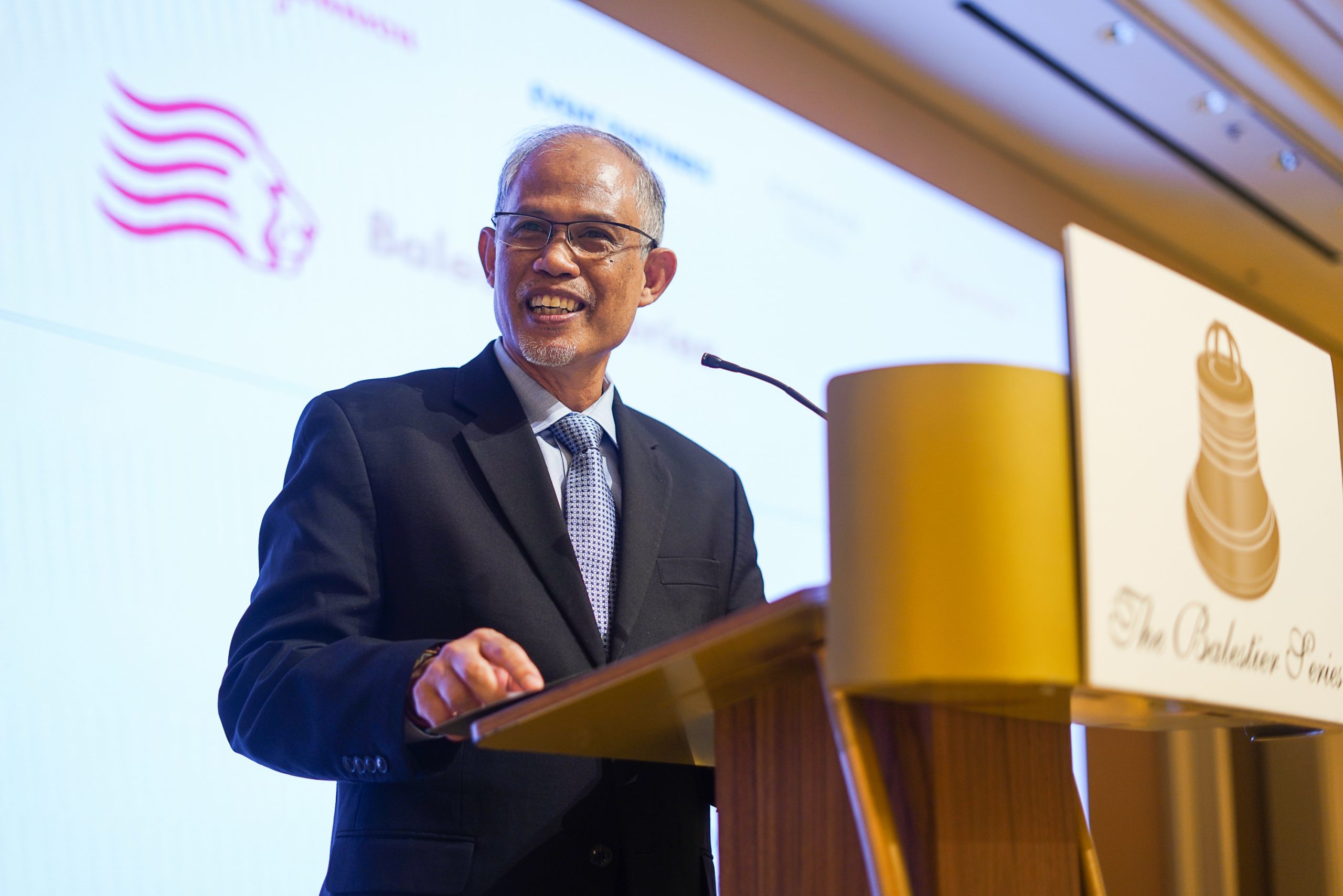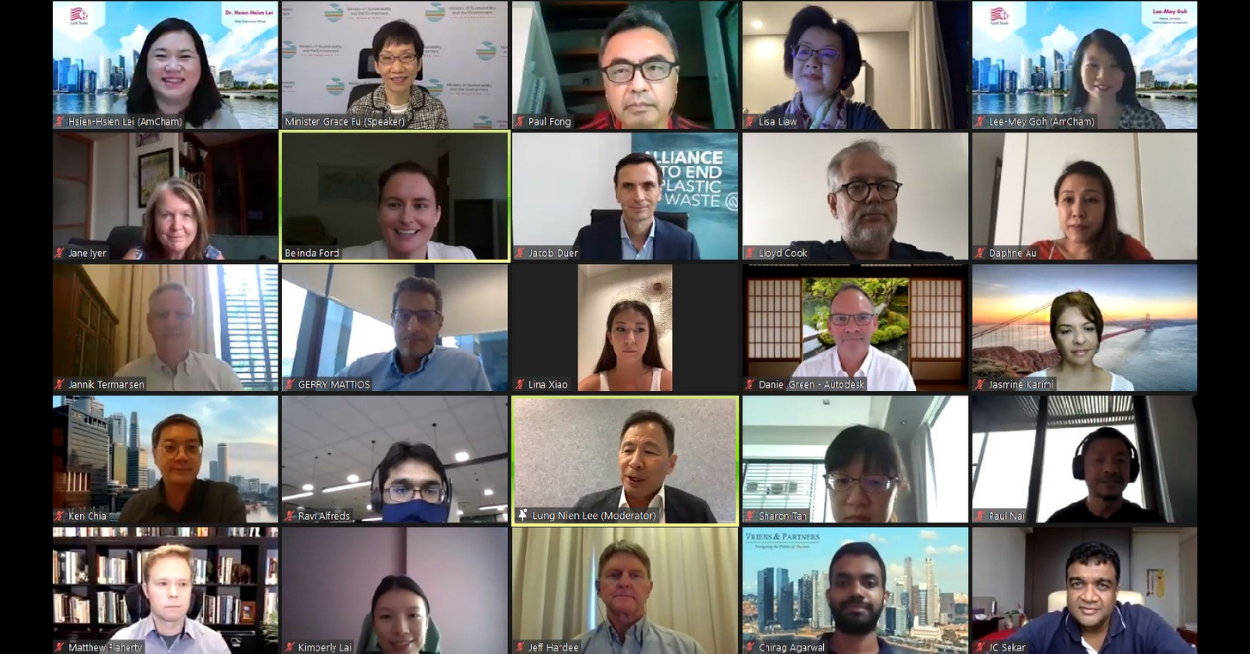 City Hall Dialogues
The City Hall Dialogues is AmCham's initiative to step-up the Chamber's advocacy efforts with the Singapore Government. The Dialogue offers exclusive access to senior Singapore Government Officials in an intimate closed-door setting, in order to hear their thoughts and engage them on their priorities. Named after the Singapore Government's first post-colonial home, the City Hall Dialogue pays tribute to the progress made by Singapore and seeks to build new bridges between the Singapore Government and AmCham member companies.

Event Format: Guest-of-Honor, by-invitation only closed-door, with lunch served.

Attendees: Less than 20 AmCham member company senior executives.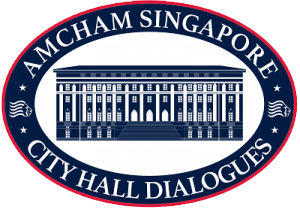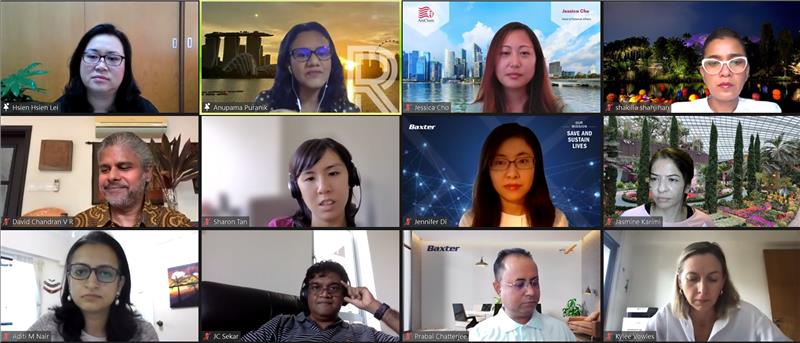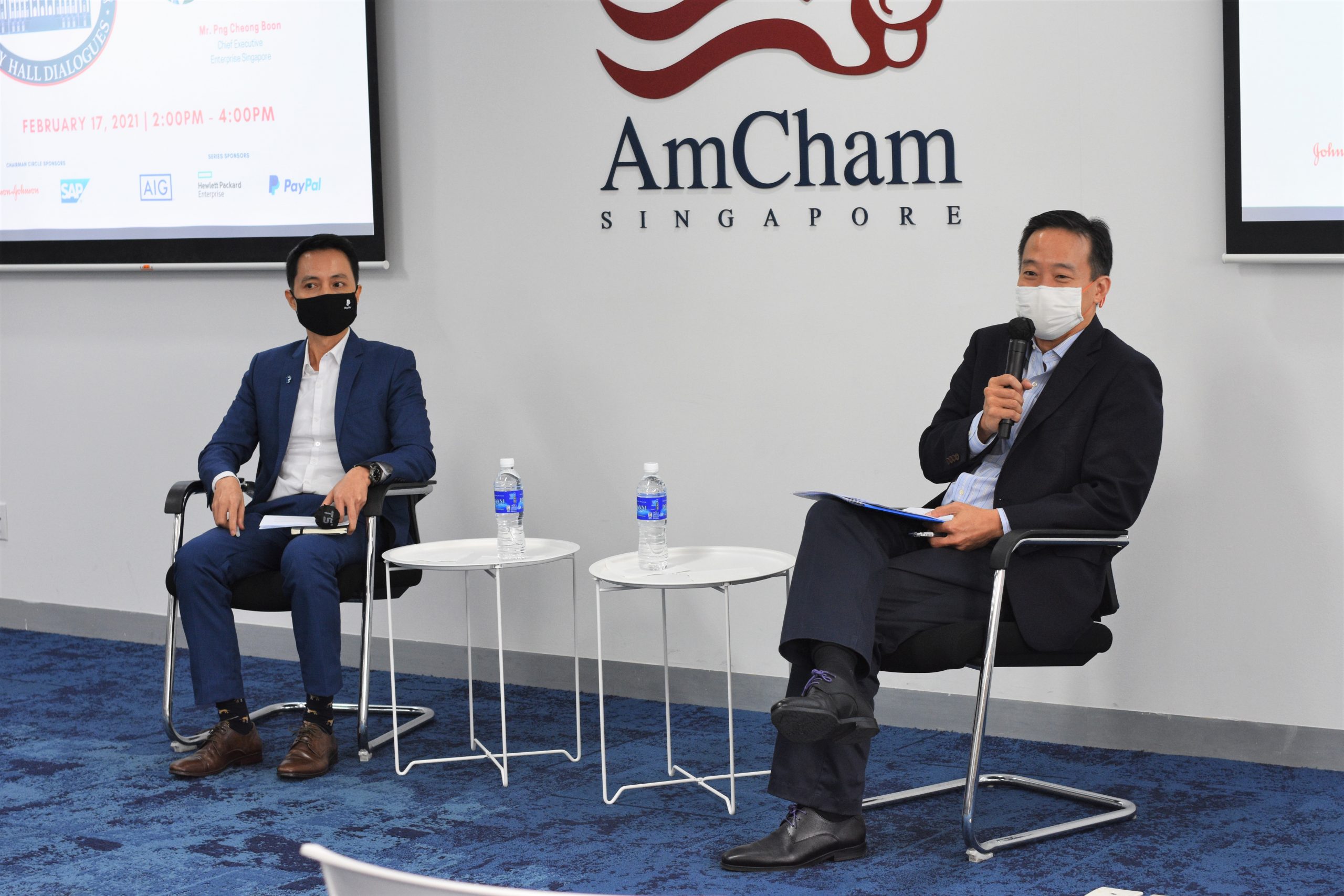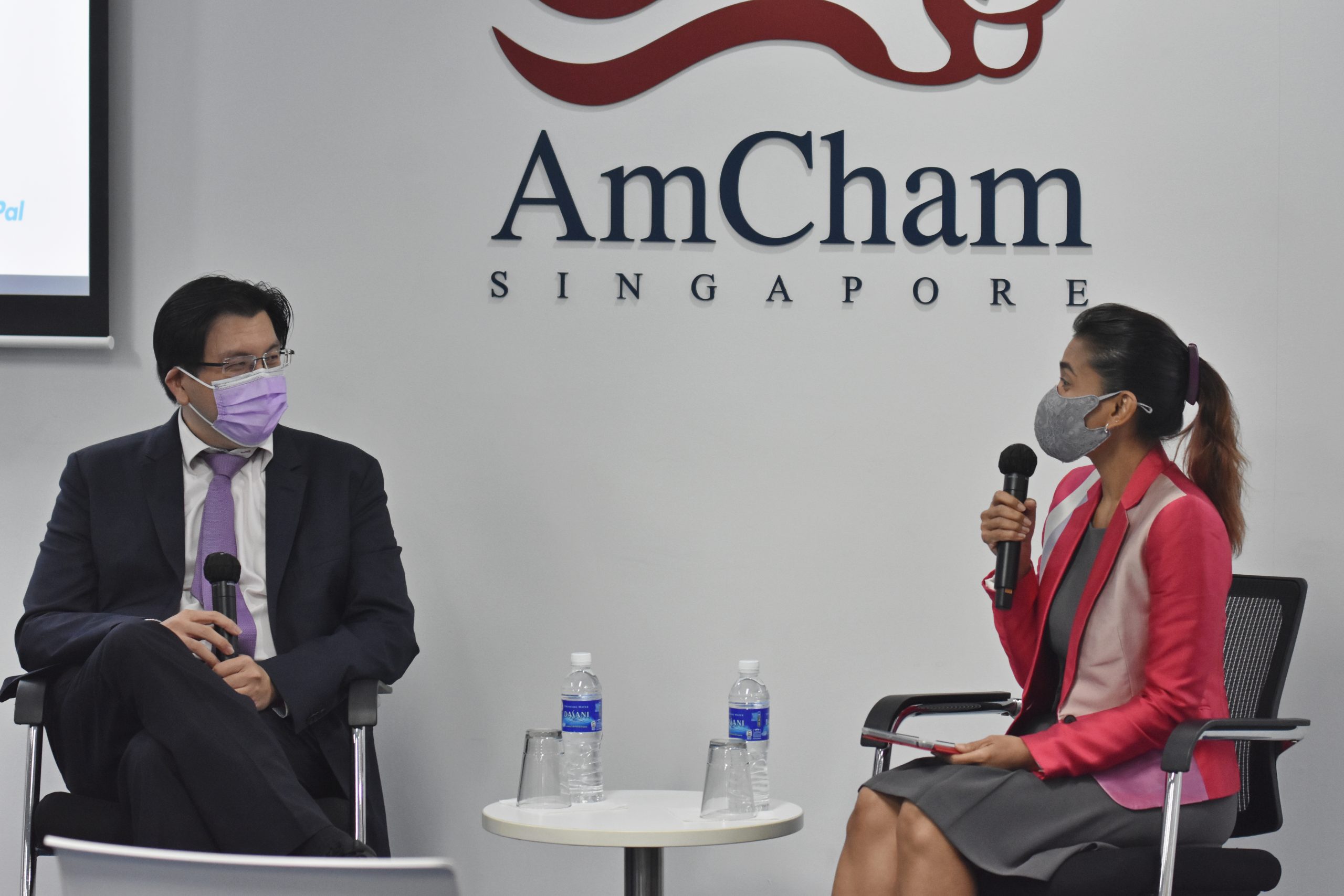 AmCham Women
ADVANCING GENDER DIVERSITY & INCLUSION IN THE WORKPLACE
AmCham Singapore believes that empowering women fuels thriving economies in Singapore and the region. Conditions for successful businesses are closely related to the position of women, and this is the key driver to launching AmCham Women. We aim to achieve our mission through raising awareness, training, and providing greater access to leadership opportunities, connections, and resources to better equip our members. AmCham Women is the Chamber's primary gender diversity and inclusion platform and network launched in April, 2018.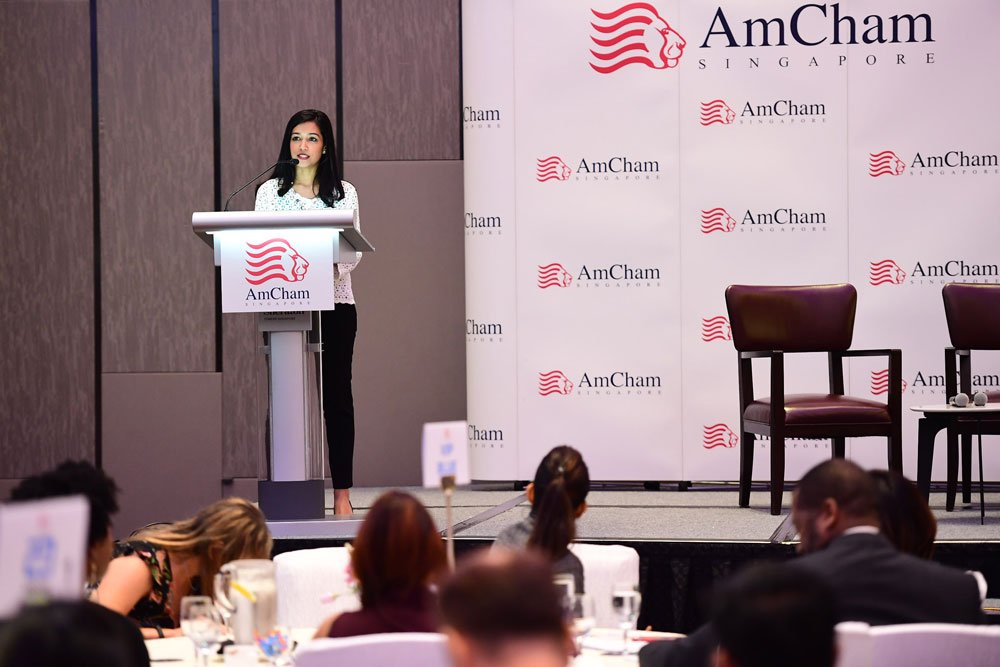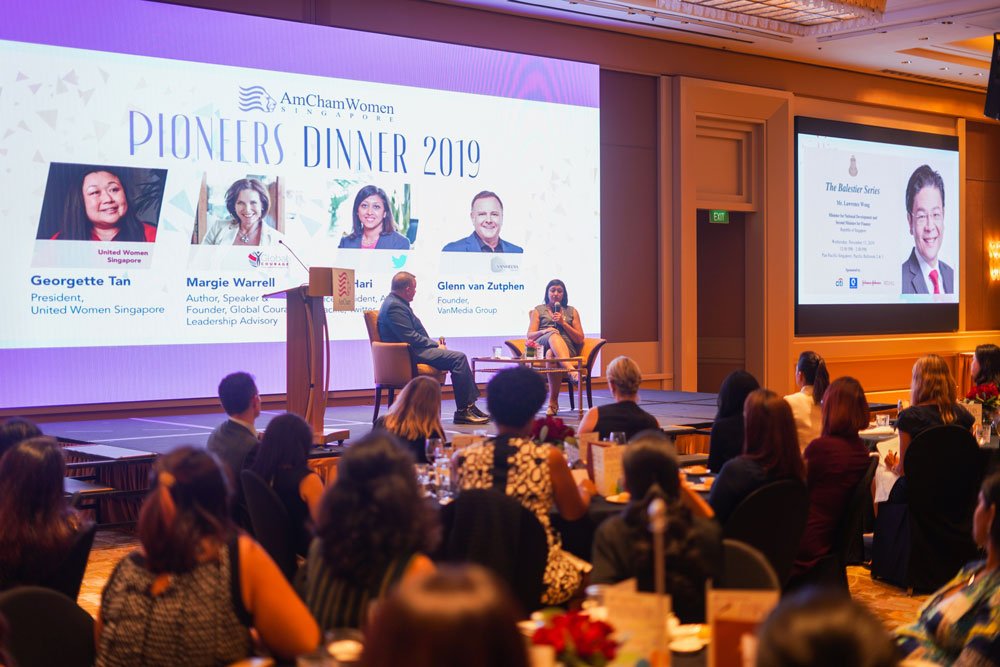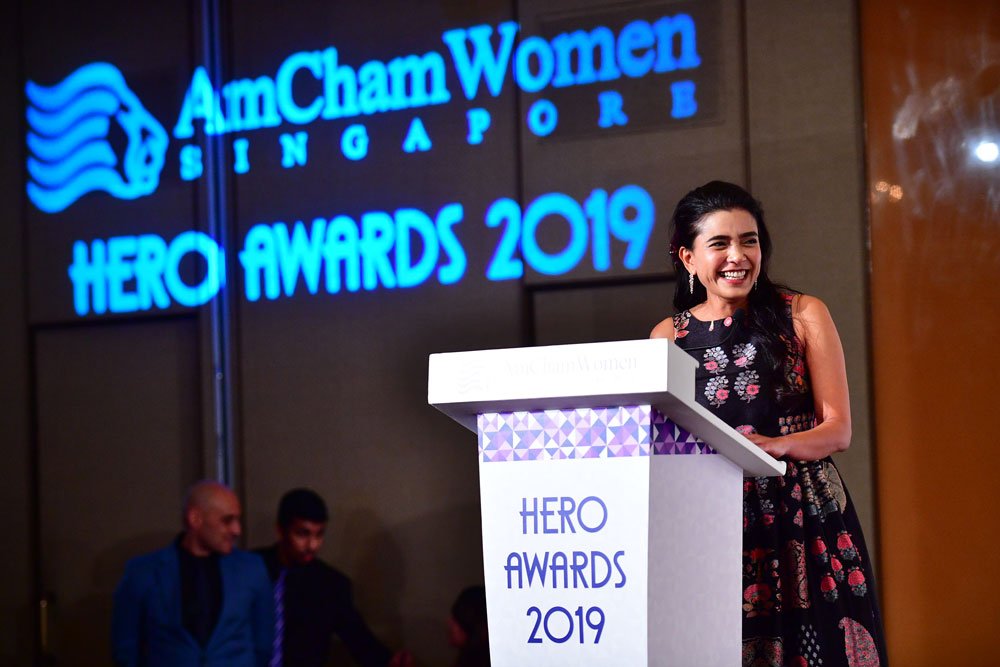 The objective of the HERo Awards is to recognize the significant efforts made by both individuals and organizations towards the advancement of gender diversity and inclusion in the workplace.
The Pioneers gala dinner raises awareness of diversity and inclusion issues through celebrating and featuring transformational global leaders in the private, public, and non-profit sectors that share AmCham Women's mission.
AmCham's signature event celebrating International Women's Day features distinguished male and female business leaders with a focus on diversity and inclusion in the workplace.
Launched in 2019 to commemorate International Women's Day, The AmCham Women HERo Awards recognize and showcase the achievements of individuals and companies in promoting diversity, equity and inclusion and advancing women in leadership.
&nbsp
The AmCham Women HERo Awards 2021 application is now open. Please click here to submit a nomination.
Trailblazer of the Year (Individual: 1 MNC and 1 SME)
&nbsp
Ally of the Year (Individual: 1 MNC and 1 SME)
&nbsp
Outstanding Achievement for Gender Inclusion (Company: 1 MNC and 1 SME)
Application deadline: October 14, 2021
&nbsp
Announcement of winners: November 18, 2021 (At the In-person AmCham Women HERo Awards Event)
&nbsp
For more information on award categories, application questions and assessment criteria, please click here.
&nbsp
For further queries, please contact the AmCham Special Projects Team at sp@amcham.com.sg.
Conferences Held annually, the ICT conference is developed by AmCham's ICT Committee co-chairs and features a panel of experts that engages in a robust dialogue with the tech experts in AmCham's business community on the latest trends and innovations in the 4th industrial revolution.

Event Format: 1 expert panel, with Q&A, breakfast

Attendees: 100 technology experts and business leaders

AmCham's annual flagship half-day Human Capital Conference focuses on the challenges and opportunities in developing talent for tomorrow within the changing human capital landscape across the region. The conference usually features Singapore's Minister of Manpower as a keynote speaker followed by two panel of HR experts from various industries.

Event Format: 2 expert panel discussions, 1 keynote over lunch, "Innovation Cluster" featuring AmCham's HR-tech companies and consultants

Attendees: 200-250 senior HR professionals, government officials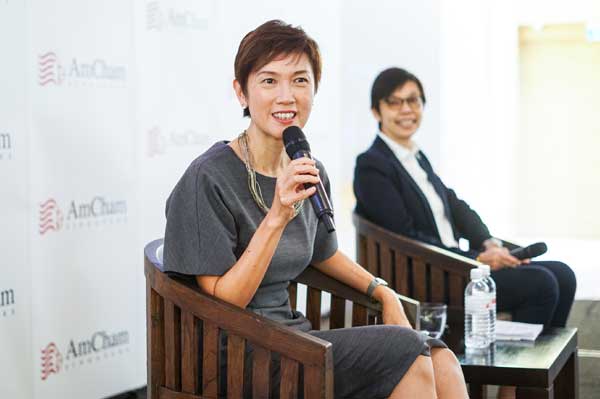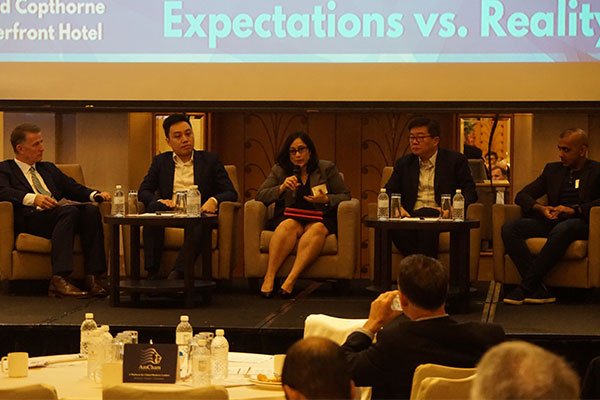 C-Suite Fireside Chat Series
Invitation-only: Features global c-suite leaders in an intimate fireside chat setting that are carefully curated for specific senior business executives. This is an invitation-only event for senior business executives in the AmCham business community.
Event Format: Intimate lunch or breakfast, followed by a fireside chat moderated by a board member, invitation-only
Attendees: No more than 30 senior executives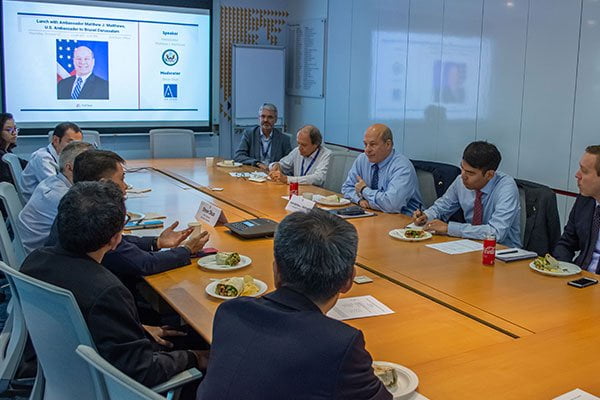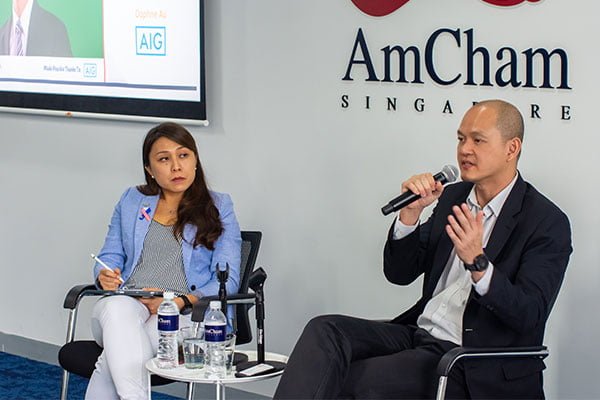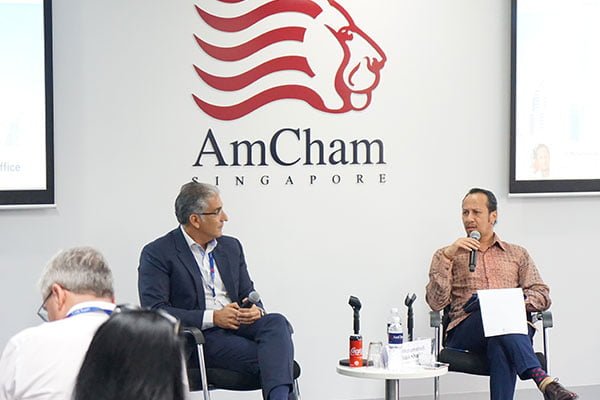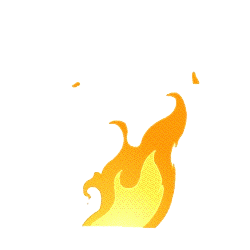 Slide 1
Get in touch with our
Strategic Partnership and Development Team.
Looking to attend an event?
Get in touch with our Events Team. We'd love to hear from you.
Have an interesting topic or speaker to share? Get in touch with our Marketing Team.
Have a question?
Get in touch with our Administration Team.
Slide 1
We'd love to hear from you. Looking to attend?
Email our Events Team.
Want to speak or share?
Email our Marketing Team.
Strategic Partnership
and Development Team.
Get in touch with our
Administration Team.