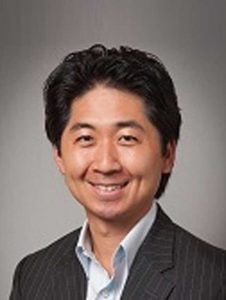 KAZUNARI FUKUI
Energy Committee Co-Chair
General Manager APAC
Kaz leads business development and strategic initiatives for GE, as the Chief Marketing Officer for ASEAN region. Previously, he worked as the General Manager of Growth & Strategy for GE Power in Asia-Pacific region, where he was responsible for strategic initiatives and market development activities across GE Power portfolio in the region, including gas, coal, hydro, and wind power generation technologies amongst others. This involved development of regional market intelligence, strategic planning, and execution of business growth initiatives. His team also drove regional demand creation projects, deploying GE Power products to address regional energy infrastructure needs.
He has over 10 years of experience across the energy industry, and 17 years of experience in technology development, commercialization & new business development.
Kaz attended the University of Oxford, where he earned his MBA. He also holds a BA, MEng & MA from the University of Cambridge, and has been a Chartered Engineer with the Institute of Mechanical Engineers in the UK.