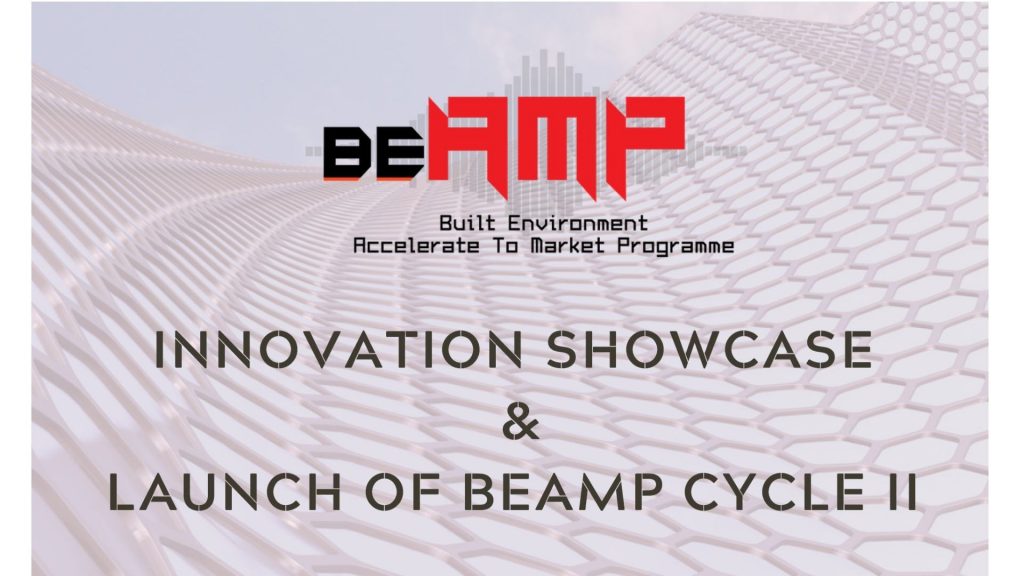 Built Environment Accelerate to Market programme (BEAMP) is a multiagency initiative involving Building and Construction Authority, Enterprise Singapore, JTC Corporation and IMDA Innovation Facility – PIXEL with the intent to build up a vibrant eco-system of innovators for the Built Environment sector.
BEAMP provides the platform for industry stakeholders and innovators to collaborate and solve key challenges through accelerated product and market development. BEAMP aims to build a vibrant ecosystem of innovators to support the transformation of the Built Environment sector.
To learn how to get involved, visit here.