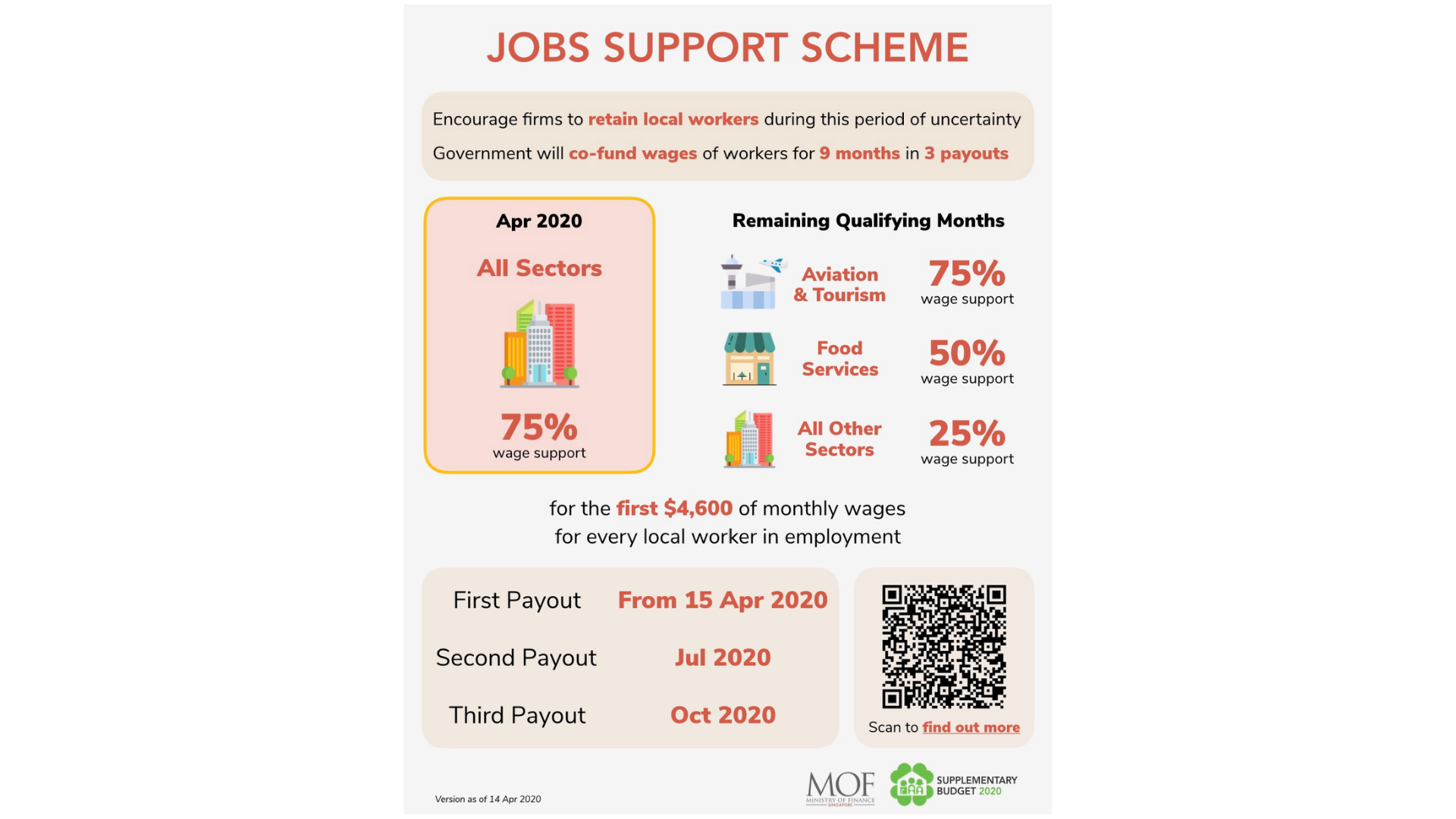 To help employers retain workers, the Jobs Support Scheme (JSS) wage subsidy for the month of April 2020 will be enhanced up to 75% for someall sectors to help firms retain and pay their workers during the circuit breaker period. 
Eligible companies will be notified by post of their tier of support and the amount of JSS payout payable to them. Alternatively, companies may check if they are eligible for JSS via the IRAS website. More information on the JSS is also available on IRAS website, or contact IRAS at 1800-352-4728. 
MOF and IRAS jointly released a press statement on April 15, 2020, available here.