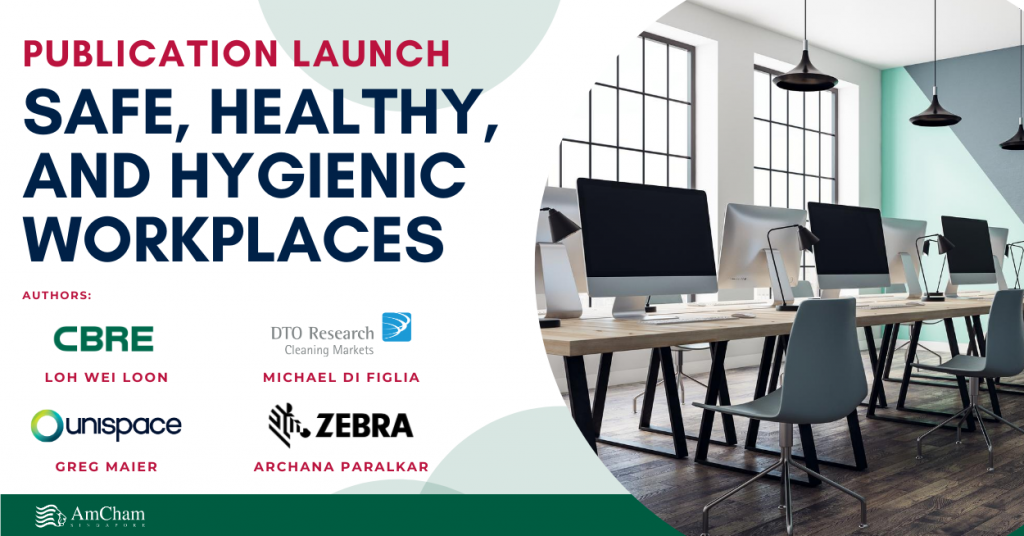 AmCham is pleased to launch a publication that aims to explore the best practices that businesses can adopt to ensure a healthy, safe, and hygienic workplace for employees, and how organizations can use technological solutions to complement such efforts.
We will also like to thank our authors for their contributions to the publication.
Authors:
Loh Wei Loon, Senior Managing Director, Singapore and South East Asia, Global Workplace Solutions, CBRE
Michael Di Figlia, Managing Director and Head of Cleaning Industry Markets, DTO Research
Greg Maier, Principal, Delivery, Unispace
Archana Paralkar, Professional Services Portfolio Lead, APAC Zebra Technologies
Read it here.