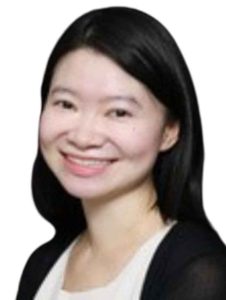 Melissa Yoong

 
Technology, Media & Telecommunications Committee Co-Chair
Head of Public Policy, Singapore, Amazon Web Services
AWS
Melissa Yoong is Head of Public Policy, Singapore at Amazon Web Services (AWS), where she drives AWS' engagements with policymakers and regulators in Singapore on the adoption of cloud computing and emerging technologies, as well as realizing the potential of the digital economy.   
Prior to joining AWS, Melissa served in the Government of Singapore as part of the Ministry of Communications and Information, where she developed policies on tech and media regulation, data protection and innovation, and digital trade; as well as the Ministry of Law, where she worked on real estate policy and COVID-19 relief for small businesses. She also did stints at the Info-Communications & Media Development Authority, where she worked on data sharing and international partnerships. 
Melissa obtained her BA in Politics, Psychology and Sociology from the University of Cambridge, and her MA in Political Science and Arabic from the American University in Cairo.