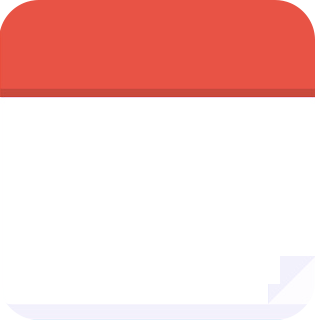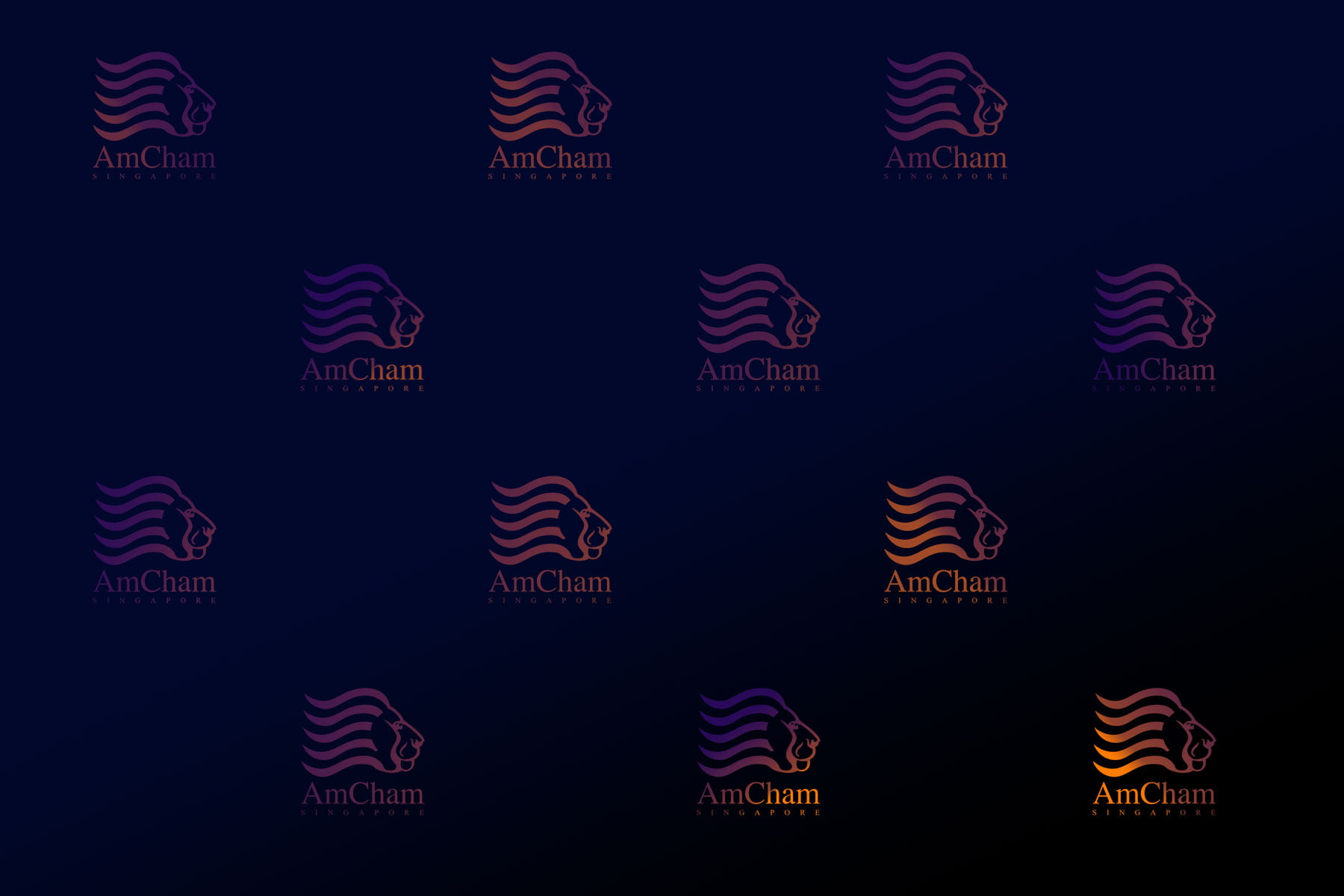 Learn about us and the people who work hard for you everyday to make it all happen.
Board Of Governors
Executive Team
Careers & Internships The largest and the most active international business association in Singapore and Southeast Asia.
About Us
Established in 1973, the American Chamber of Commerce in Singapore (AmCham) is the largest and the most active international business association in Singapore and Southeast Asia, with over 5,000 members representing more than 600 companies. Our Chamber is comprised of 13 industry-specific committees and conducts nearly 200 events per year.
AmCham is a forward-thinking, business-progressive association.  Our mission is to create value for our members by providing advocacy, business insights, and connections. Our membership includes American companies and Singaporean and third-country companies with significant U.S. business interests.  AmCham is an independent, non-partisan business organization.  We are a member of the 28-chamber-strong AmChams of Asia Pacific (AAP).
Our goal is to provide the information and facilitate the access and connections that give members insight into the local, regional, and global operating environment, enhance their professional capabilities, and enable them to make well-informed business decisions.
Our Mission
As the voice of American business in Singapore and the region, AmCham creates value for our members by providing advocacy, business insights, and connections.
Click here to view AmCham 2019 – 2021 Strategic Plan.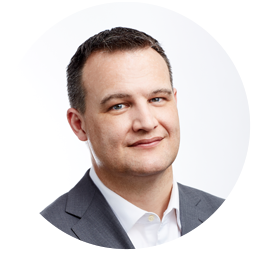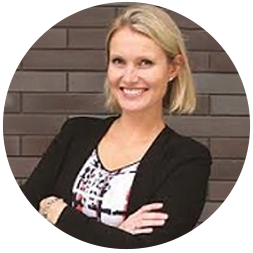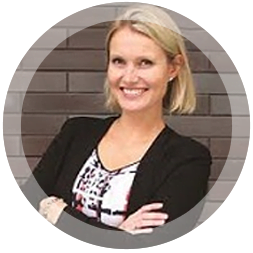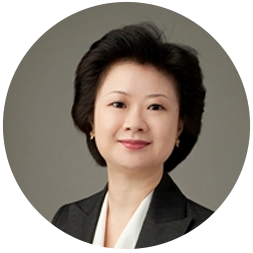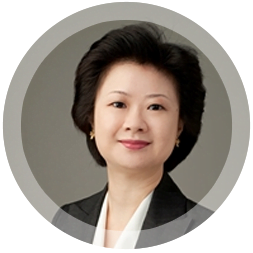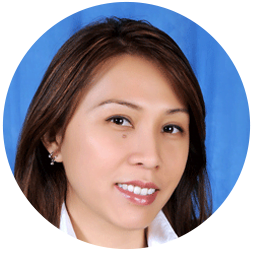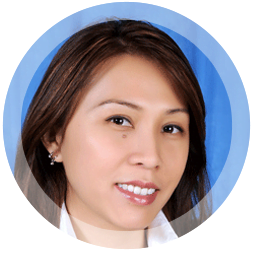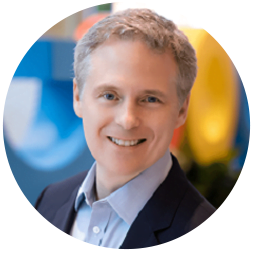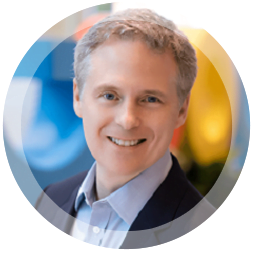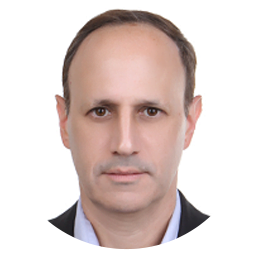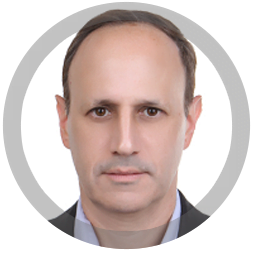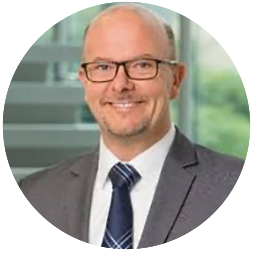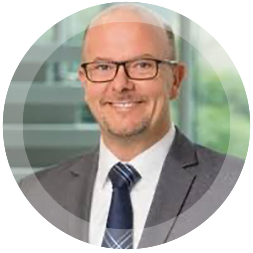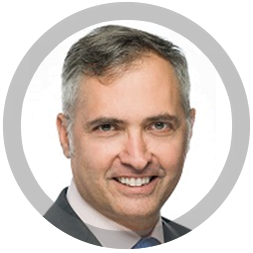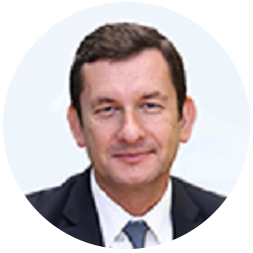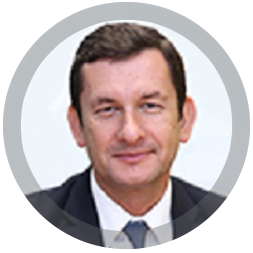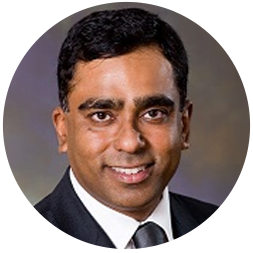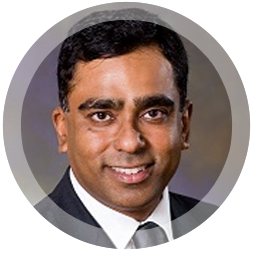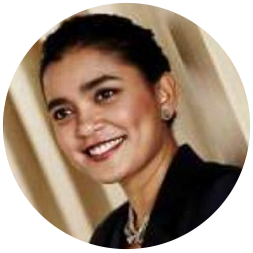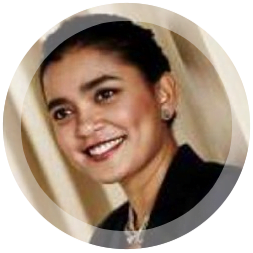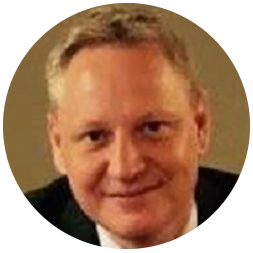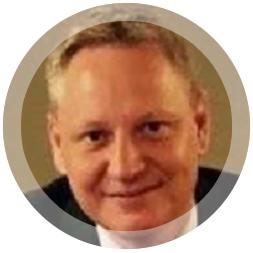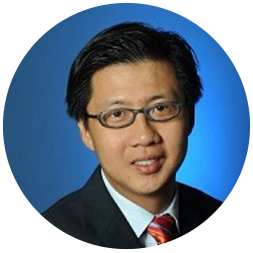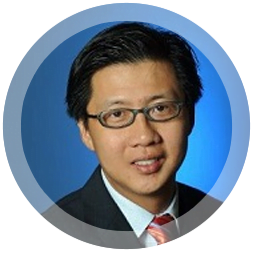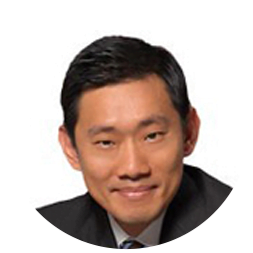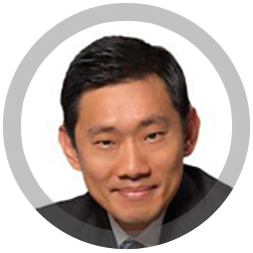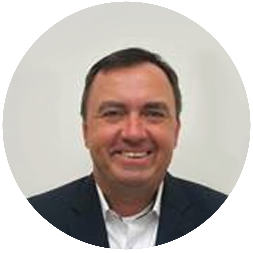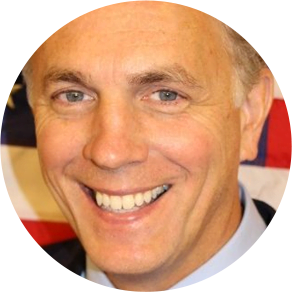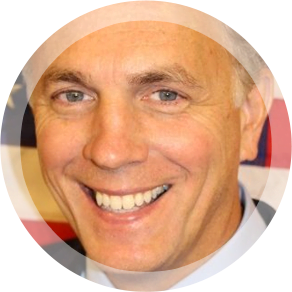 Chris Quinlivan is a Senior Foreign Service officer with the International Trade Administration's U.S. Commercial Service. In August 2019 he began a four-year assignment at the U.S. Embassy in Singapore where he leads a team responsible for trade promotion programs in Singapore and supports U.S. business interests regionally. Prior postings include Ottawa, Canada (2015-19); Beijing, China (2011-15 and 2001-03); Vienna, Austria; Salt Lake City, Utah; Brussels, Belgium; and Athens, Greece. While at the Commerce Department in Washington, DC, Mr. Quinlivan managed initiatives to develop U.S. export opportunities in Russia, Eastern Europe and Central Asia. Mr. Quinlivan also worked on a Presidential initiative to support the Northern Ireland peace process. Mr. Quinlivan is the recipient of numerous professional honors, including the Commerce Department's prestigious Gold Medal and Bronze Medal awards, the Chuck Meissner award, and special recognition by the Department of State for his roles in support of four Presidential visits to Greece and China. Mr. Quinlivan has seven years of private sector experience as an account manager and logistics agent. He holds a Master's in international affairs and a Bachelor's in business administration from California State University and an international business certificate from the University of Copenhagen in Denmark.
Daniel Bischof is the Counselor for Economic and Political Affairs at the U.S. Embassy in Singapore. Until early 2019, he was Deputy Chief of Mission at the U.S. Embassy in Dili, Timor-Leste. In that role, he supported the Ambassador in leading the U.S. Mission to Timor-Leste, expanding the bilateral relationship, and deepening the ties of friendship between the Timorese and American people.

He also served as the Deputy Director of the Office of Korean Affairs from 2014-16. He was a Senior Watch Officer in the State Department's Operations Center. In U.S. Embassies in Seoul and Manila, Daniel covered political-military affairs, and in Washington, D.C., was responsible for Malaysian Affairs in the Office of Maritime Southeast Asia. He also adjudicated non-immigrant visas in Seoul and served as the General Services Officer in Vientiane, Laos.

Daniel has studied Korean and Lao, and is fluent in Thai. Prior to joining the Department of State, he practiced law in Florida. He is a graduate of the Henry W. Grady College of Journalism and Mass Communication at the University of Georgia and Northwestern School of Law at Lewis & Clark College. Daniel is married to Jane Kim.
As VP of Finance for the Asia Pacific Region, Sean is responsible for working with all functions to help create strategies and drive growth throughout the business.

Sean has worked for West for 18 years and originally held the position of Director of Finance for the UK business. He then moved his family to Germany, where, for over 5 years he held the role of Director of FP&A for the Europe and Asia Pacific Region.

Since 2014, Sean has been based in Singapore where he has held his current position in this ever-expanding region. Sean is responsible for all aspects of finance, which includes manufacturing and sales sites in India, China, Korea, Australia and Singapore.

As well as his primary roles, Sean also serves as a Board member or Secretary of a number of subsidiaries within Europe and Asia, that includes being Legal Representative of the China organizations.

Sean has a Fellowship with the Chartered Institute of Management Accountants (CIMA) and is also a qualified Chartered Secretary with the Institute of Chartered Secretaries and Administrators (ICSA).
Mr. Emre Olcer is President, South East Asia (SEA) at Mondelēz International. His areas of responsibility include Singapore, Vietnam, the Philippines, Thailand, Indonesia, Malaysia and AMEA Exports. He has joined Mondelēz International in July 2016 as Area VP and Emre has made SEA a key growth engine for Mondelēz International.

Emre has extensive experiences in both Category and General Management across multiple markets including Europe, Middle East and Africa and Asia, out of 24 years 11 spent in Asia.

Prior to joining Mondelēz International, Emre had worked in several leading roles with multinational companies such as P&G, Gillette and L'Oreal.

In Vietnam working as Country Head P&G Vietnam, Emre was Governor at AmCham HoChiMinhCity from 2011-16.

Emre holds a MBA from ESA, Grenoble, France and a BA from Bosphorus University, Istanbul, Turkey. Emre is married with two daughters, practices sailing and tennis at his free time.
As managing director for Microsoft Singapore, Kevin Wo is responsible for developing and driving growth strategies for all of Microsoft's product, service and support offerings in Singapore.

An industry veteran, Kevin has spent the majority of his 23 years in the IT industry in leadership roles with American organizations including Avanade, Oracle, IBM and most recently Microsoft.

Kevin also leads the company to build on Microsoft's 26-year presence in Singapore as a trusted industry partner that collaborates with businesses, communities and the government to advance social and economic progress.

This includes our strong partnership with AmCham Singapore, of which Microsoft has been a member since 2002, and its member organizations. As Managing Director of Microsoft Singapore, Kevin is a strong advocate and supporter of this partnership and looks forward to the opportunity to contribute personally and help further the mission of AmCham Singapore as a Board member.
David Katz is the Director of Public Affairs for Asia Pacific at private equity firm KKR. He is responsible for leading KKR's government relations (GR) and corporate communications along with KKR's environmental, social and governance programs in the region. David also sits on KKR's Asia Pacific leadership team.

Previously, David was Deputy Head of Global GR and Head of AP GR for PayPal Inc., where he managed PayPal's global government engagements, with a particular focus on geo-expansion and strategic relationships with international organizations such as World Bank and World Economic Forum. Prior to PayPal Inc., he worked at eBay Inc., where he managed Asia-Pacific GR for both eBay Marketplace and PayPal – then owned by eBay Inc. Before joining eBay, David worked at Visa Inc. where he served as their first head of GR for the Asia region.

David's background also includes serving as a senior advisor in the Asia Pacific Economic Cooperation (APEC) Secretariat in Singapore during which time he worked on capacity building and policy development. He was a senior director at the United States Trade Representative (USTR) with responsibility for Southeast Asia, APEC, and China trade policy. He was a member of the U.S. diplomatic service, with tours in Taiwan, Mongolia, and Singapore and served as special assistant to U.S. Secretaries of State Madeleine Albright and Colin Powell.
Choo Hua leads HP's Government Relations team across Asia-Pacific Japan, which comprises five sub-regions, namely Greater China, India, Japan, Southeast Asia-Korea and South-Pacific.

With more than 20 years of experience in Asia in the technology policy and legal space, Choo Hua has worked with governments, industry associations, academia, NGOs and think tanks on a range of public policy issues.

Choo Hua was previously a board member of US-ASEAN Business Council and the Asia Internet Coalition. He was also a Vice President of the Business Software Alliance (BSA) Asia Committee and the Chair of the BSA Indonesia and Singapore Committees. He has also served on the Singapore President's Challenge Steering Committee, as well as volunteered his time as the Vice President and Secretary-General of the Volleyball Association of Singapore.

A qualified lawyer of Singapore, Hong Kong and England & Wales, Choo Hua obtained his Bachelor of Laws from the National University of Singapore. Choo Hua has practiced as an intellectual property lawyer in Hong Kong, specializing in China intellectual property law, as well as a commercial lawyer in Singapore. He has held leadership roles in corporate and government affairs at a number of U.S. multinational companies.

In his spare time, Choo Hua enjoys basketball, scuba diving, snowboarding and just hanging out with his family.
Enver was appointed by the AmCham Board of Governors as Healthcare Committee Co-Chair in February, 2019. He brings over 15 years of pharmaceutical industry experience and currently serves as the Country Manager for Pfizer Singapore. He is also the Vice President for Singapore Association of Pharmaceutical Industries (SAPI) and Chair of Public Policy Committee at SAPI.
Prior to joining Pfizer Singapore, Enver has worked in Pfizer Turkey, Pfizer UK and Pfizer European teams leading a diverse sales and marketing teams.

During his tenure in UK, Enver has also developed excellent relationships with British Government and Department of Health; and collaborated across variety of initiatives like EU Patent Law, Anti Microbial Resistance (AMR), marketing code/practices changes and disclosure of payments to HCPs.

Originally from Turkey, he holds a degree in Industrial Engineering from from Bogazici University in Istanbul.

Simon Kahn is responsible for marketing strategy, development, and execution for Google's consumer-facing and B2B products and solutions in Asia-Pacific.

Previously, he worked at American Express for thirteen years including serving as Country Manager for Singapore from 2008 to 2011. Prior to joining American Express, Simon was Executive Director of Youth Venture, a non-profit organization. Simon worked in national politics and government for four years before joining Youth Venture.

Simon previously served as a member of the Board of Governors for the American Chamber of Commerce in Singapore and as Chairman for three years. He participates as a panelist or speaker in a number of AmCham programs such as Next Generation Business Leadership and International Women's Day.

He holds a BA in Asian Studies from Swarthmore College and a Masters in Chinese Studies and MBA from the University of Michigan. Simon is married with three young sons.
Adam Rahman is the Head of Corporate Affairs for Citi in Singapore. In this role, Adam oversees all communications, reputational risk management and government relations functions. Adam has over 30 years of experience in the media and communications industry.

Adam is actively involved in the area of public service. He serves as a District Councillor of the South East Community Development Council (SECDC) of Singapore which assists the needy. Adam also sits on the Boards of the Health Sciences Authority and the Inland Revenue Authority of Singapore. He is also a Council Member with the Singapore Institute of International Affairs, an independent think-tank in Singapore. Adam also chairs the Branding and Marketing Outreach Working Group of the Institute of Banking and Finance Singapore (IBF) and a member of the IBF Standards Committee.

In August of 2008, Adam was awarded the Public Service Medal (Pingat Bakti Masyarakat) by the President of the Republic of Singapore as a national recognition of his contributions to the community. In November 2015, Adam received the Public Service Star (Bintang Bakti Masyarakat) from the President for rendering valuable public service to the people of Singapore.

Adam has a Masters in International Conflict Analysis from the University of Kent at Canterbury in the U.K and a Bachelor of Arts from the National University of Singapore, majoring in political science and philosophy.
Tim Lynch currently is a Senior Director, Employees Relations – International, for The Boeing Company. He leads a global team of over 140 HR professionals located in Europe, Asia, Australia, India, the Middle East and Canada. His team provides HR services and support to over 20,000 employees located in 63 different countries.

Prior to his current role, Tim was the Boeing Regional HR Director for the APAC region overseeing the HR function in 13 countries. Before Boeing, he worked for KPMG International in various HR roles, developing local HR functions and capabilities for the company in South East Asia, China and the Middle East.

Tim has lived and worked in Asia-Pacific for 24 years. He moved to Singapore in 2013, before which he worked in locations including Beijing, Shanghai, Ho Chi Minh City and Manama.

Tim holds an MBA from the University of Chicago, and a Master of Science in International Affairs from Florida State University. He is on the Board of Directors for Junior Achievement, China.

Boeing, the world's largest aerospace company and a top U.S. exporter, has been an AmCham member since 1986.
The Founder and CEO of APAC Advisors, Steven Okun is a leader on corporate public affairs, sustainability, and stakeholder engagement in Asia Pacific.

APAC Advisors is a government relations, policy, and sustainability consultancy which empowers clients, ranging from global corporations to social enterprises and NGOs, to operate at the intersection of business, government, and media.

As KKR's first Director of Asia Public Affairs from 2011-2017, his responsibilities encompassed government affairs, communications, stakeholder engagement and sustainability, and supporting such efforts for its portfolio companies.

He was elected three times each as Chairman of AmCham Singapore and the Asia Pacific Council of American Chambers of Commerce (APCAC).

Steven served in the Administration of President Bill Clinton as Deputy General Counsel at the US Department of Transportation. For his public service, he was awarded the Secretary's Award for Special Service Commendation.

Steven is a periodic guest host on CNBC and frequently appears on Channel NewsAsia.

He received his B.A. from the University of Virginia and his J.D. from the University of Virginia School of Law.
Daphne Au heads AIG's Regulatory, Government Affairs and Public Policy function for the Asia Pacific region. In her role, she devotes her attention on developing sustainable relationships with regulators and government officials, as well as leading several strategic initiatives alongside CEOs to drive thought leadership in the insurance industry.

Based in Singapore, Daphne is actively involved in AmCham-Singapore's initiatives. She is one of the founding members of AmCham-Women, a member of Government Affairs Committee and championed AIG's participation in AmCham-Care and Future-Leaders programs.

Daphne began her professional career in Malaysia as an advocate and solicitor specializing in corporate and employment disputes. Subsequently she moved to Dubai to join a law firm focusing on intellectual property enforcement actions, before joining AIG as General Counsel for the Middle East-and-North Africa region.

While pursuing her legal profession practicing license, Daphne was teaching at the law faculty of University-of-London under the Bachelor-of-Laws (LL.B) program.
Shakilla Shahjihan is Divisional Vice President, Government Affairs at Abbott based in Singapore.

Shakilla's experience in the health care industry includes her role as Regional Government Affairs Manager for South East Asia in Boston Scientific; and various positions in sales, marketing and corporate affairs in Merck Sharp & Dohme.

Shakilla holds a Bachelor of Science degree and an Executive MBA from the National University of Singapore.
Jannik leads 3M's Government Affairs & Markets function across more than 10 countries in Asia Pacific.

Jannik has more than 20 years of work experience from both private and public sector – in both Europe and Asia Pacific. Prior to working for 3M, working in regional roles in Asia Pacific, he was the VP & MD for a European defence company, and the VP for Government Relations for the world's largest Renewable Energy company. He has also been with the Danish Government, working for various ministries and as a diplomat.

With 3M, Jannik has been part of AmCham since 2016. By drawing on his knowledge from multiple industry sectors and extensive collaboration with governments in the region over the past 10 years, he is dedicated to actively contribute to AmCham's strategy, programs and advocacy.

Jannik holds an Executive MBA and two Master's Degrees. He is married with two children.
As a board governor, Lisa brings over 20 years career experience on enterprise-wide matters including board matters, corporate governance, risk management and finance accumulated from two great American companies – DuPont and American Express.
Currently, Lisa holds the following positions at American Express based in Singapore.

Member of the Country Executive Teams for Singapore, Malaysia and Indonesia.
Board member / Officer of the below in Singapore, Malaysia and Indonesia:
American Express International Inc. – Singapore Branch
American Express (Malaysia) Sdn. Bhd
PT American Express Indonesia

Lisa holds a B.Commerce in Accounting (University of New South Wales, Australia), INSEAD IDP-C, CIA, PFIIA and FCPA. She is a member of Singapore Institute of Directors.

As a board member, Lisa is committed to work effectively with the board and the management team to strengthen the business and economic activities of AmCham and members in Singapore through partnership sand collaborative efforts between organisations, government bodies and the community.
Peta recently joined the Mercer family (a Marsh & McLennan Company) as Singapore's CEO and member of the Asia Pacific Leadership Team. In this new capacity she is responsible for the overall business performance of the Firm's 3 principal service lines – Wealth (Investments Advisory and Tools/Asset Management), Health (Broking and consulting in relation to Employee Benefits) and Careers (Talent Management and Rewards). With Mercer Singapore's role as a center of expertise for the region, Peta's remit is considered one of the 'Top 6 Strategic Bets' for the US headquartered Firm. She is committed to fostering a stronger local relationship with AmCham, and has personally started to more proactively engage with the Chamber by Co-Chairing a Workstream for AmCham Women.

Advising NTUC, e2i & MoM on the Progressive Wage Model & base HR compliance requirements for Singapore's Security, Landscaping & Cleaning Sectors
Managing the regional HR technology partnership between IBM & SAP
Researching, designing and taking-to-market IBM Kenexa's women in leadership proposition "Strategies for Success" which included diversity audits & workshop facilitation for the likes of Deloitte, Maersk, Jaguar Landrover, PepsiCo, RBS, Deutsche Bank.

Jonathan Collard is the Vice President of Government Affairs & Policy (GA&P) in Asia Pacific for Johnson & Johnson. He is based in Singapore at the J&J APAC Regional Headquarters and leads the regional GA&P team, overseeing the strategic direction for the enterprise functions covering Medical Devices, Pharmaceuticals, and Consumer. He is active in key external business groups and currently serves as the Vice Chairman on the Board of Governors for the American Chamber of Commerce in Singapore. Jonathan is also a past Board Member for the US-ASEAN Business Council.

Prior to joining J&J, he was a Vice President with Medtronic in Government Affairs & Communications. Jonathan has worked in multiple locations from Washington DC, Ireland, and Singapore. Before his position with Medtronic, he was the Director of Government and Public Affairs for Lafarge Inc. (now Lafarge-Holcim). Jonathan began his career working in the semiconductor industry for Intel Corporation in Albuquerque, New Mexico in various positions in manufacturing and public affairs. He graduated from Whittier College with a double major in Political Science and Business Administration. He grew up in New Mexico and Texas, where he still has family ties today.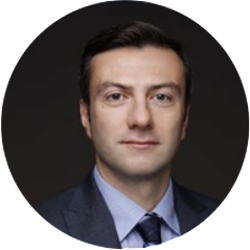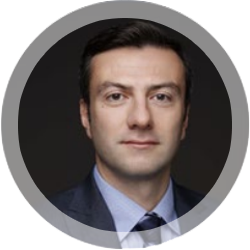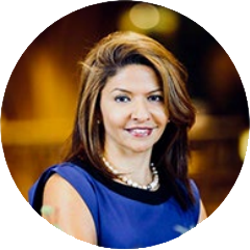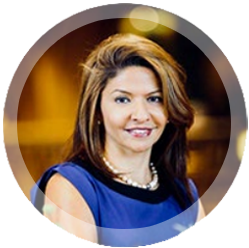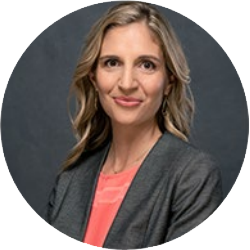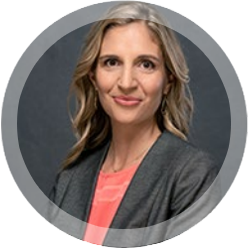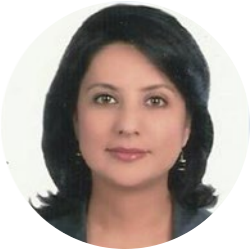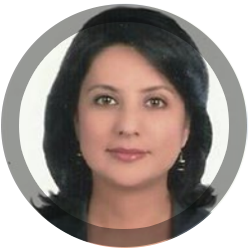 Jasmine leads the Legal & Compliance teams across Asia Pacific for FMC Corporation. FMC is an NYSE listed agricultural sciences company, with a proud history spanning over a century, providing innovative solutions to growers around the world with a robust product portfolio in crop protection, plant health, and professional pest and turf management.

With over 20 years' experience in MNCs in the US, UK, Canada, HK & Singapore, across diverse sectors (Media, Manufacturing, Luxury Retail, Healthcare, Agro Science), Jasmine brings rich cross-industry and cross-cultural perspective to strategy, problem solving and risk management.

A frequent speaker at forums globally, on both legal and business issues, Jasmine has been ranked as one of the leading influential in-house lawyers in business in Asia in The Legal 500 and is often called upon as a thought leader and advisor on various legal and compliance discussions. She also serves on the Board of the Singapore chapter of Association of Corporate Counsel and was previously the President of the Hong Kong chapter.

An active contributor to AmCham, Jasmine is one of the founding members of AmCham-Women, championing several initiatives, including the inaugural AmCham HERo Awards in 2019. Her depth of engagement, broad experience, fresh ideas and networks, would enable her to provide advocacy, insights and counsel to the AmCham Board.
APAC, Managing Director & VP, Center for Creative Leadership (CCL)
Elisa Mallis has accumulated 20 years of experience as a business leader with a focus on transformational change, human capital strategy, sales, and marketing. Currently, she is the APAC Managing Director and Vice President of the Center for Creative Leadership (CCL). In her role, she leads CCL's efforts in the region to accelerate leadership development while also contributing significantly to CCL's global research agenda.

Based in Asia over the last 14 years, Elisa has held substantial leadership roles, including at MDS (a Greater China-focused Leadership Firm), at the University of Maryland Robert H. Smith School of Business and Accenture.

CCL has been a member of AmCham Singapore for over ten years. With CCL's renewed investment and focus to bring East to West perspectives on Leadership, Elisa will be able to bring these latest Asia-focused human capital and leadership development best practices to support AmCham Singapore's growth and impact.hy.
Monisha leads Cybersecurity Consulting and Systems Integration business and delivery across ASEAN. She has over two decades of experience in Cybersecurity, Information Technology and Strategic outsourcing domains across Telecom, Retail, Healthcare, Publishing and Industrial Sectors. She has led global operations involving complex program management, growing businesses through innovation and technology infusion and leading large cross-cultural teams.

She has handled multiple roles within IBM since 2005 (IBM Singapore and IBM India), including Senior Project Executive, Strategic Outsourcing accounts, Asia Pacific; Base Growth Leader, Asia Pacific; Relationship Executive, Bharti Airtel and Project Executive, Telcordia. Prior to working with IBM, Monisha was the General Manager for a Publishing House.
She holds a Ph.D. in Business Management from Indian Institute of Technology, Delhi, a Masters degree in 'International Business' from Indian Institute of Foreign Trade, Delhi and is an Engineering graduate in 'Electronics and Communications' from Malviya National Institute Of technology, India. She is a Certified Non-Executive Independent Corporate Director and has published a book on "Transformational Outsourcing".
She is currently the Co-Chair for the Cybersecurity Sub-committee at the American Chambers of Commerce, Singapore.

Join Our Team and Make an Impact
The American Chamber of Commerce is always seeking motivated, talented and energetic individuals who thrive in a dynamic and fast-paced environment.  As an organization, we work as a single team to advance AmCham's mission to provide advocacy, insights, and connections.
Our core values consist of: teamwork, accountability and sense of urgency. We are a lean team of about 20, and every staff plays a mission-critical role in advancing the Chamber's mission. At AmCham, new ideas are encouraged (and necessary) to ensure that we provide the highest level of programs, advocacy, research & publications and member engagement to our members.
Our Team
External Affairs – works closely with industry leaders and external stakeholders to address key issues affecting AmCham members through events, flagship publications, and white papers.  They further serve as a liaison to the Singaporean Government, the U.S. Embassy, and the Asia Pacific Council of American Chambers (APCAC) on issues concerning American trade and business in Singapore, as well as across the Asia-Pacific region.  As part of our public affairs initiative, the external affairs team also advances the Chamber's Corporate Social Responsibility platform including AmCham's endowment program at SMU, AmCham CARES awards, AmCham Women; and works closely with the regional media to articulate the Chamber's point of view on priority issues.  They also work closely with AmCham's 14 industry committees to drive the Chamber's thought leadership and deep industry insights through programs, policy papers, and events.
Programming and Events – plans and organizes AmCham's corporate events and flagship programs that are of interest to our members.  Members of AmCham have the opportunity to participate in a host of unique and informative events and gain access to an extensive, high-level network.
Strategic Partnership and Development – helps prospective members learn more about the value that AmCham membership offers and assists current members in optimizing their membership; provides AmCham members with an exclusive, cost-effective, targeted marketing platform to help member companies promote their brand, services, and products to a global business audience.
Marketing and Communications – manages the marketing and communications responsibilities for the Chamber to actively communicate and engage with AmCham's members and stakeholders through all communications platforms.
ICT – maintain and provide technical support on AmCham's information, communication and technology (ICT) infracture to ensure the smooth running on AmCham's day-to-day operations and improving efficiency for members using our platforms.
Finance – as a non-profit organization, this department ensures that AmCham remains financially strong and sustainable.
Human Resources – AmCham's employees are the engine that allows the Chamber to be the leading international chamber in the region.  Our HR department ensures that the team is well supported and work in an environment and corporate culture that enables them to thrive and grow.
Administration – ensures that the AmCham offices and events venues are maintained with the latest technology and operates efficiently and effectively for the staff, interns and our members that hot-desk in our co-working space.
Career Opportunities
The Chamber also seeks a poised, energetic, and confident Assistant Manager, Programs with event planning and management experience to be part of the External Affairs team. Find out more here.
Volunteering Opportunities
We welcome professionals, particularly those with marketing, communications and public policy background, who are seeking volunteering opportunities at the Chamber. Our team relies heavily on our volunteers for their expertise in supporting our mission.
If you are keen to be a part of the business community while finding your perfect job, this may be an ideal position for you. Our volunteers are able to attend our events and expand their professional network. If you'd like to learn more, please contact our Human Resources Team.
Internship Program
AmCham Singapore's internship program is offered throughout the year to undergraduate students, graduate students, and recent graduates from local and international universities interested in gaining experience working in the field of international business and government affairs.
Current Internship Opportunities
Stay tuned for updates on internship opportunities at the chamber.
Exposure and Opportunities
AmCham offers a variety of opportunities for interns to meaningfully contribute to our events, membership, marketing, human resources, and government relations departments. Interns will have the opportunity to engage with a dynamic team representing multiple cultures and professional backgrounds. Interns at AmCham are given responsibility and support key strategic projects. Furthermore, during their time at AmCham, interns will gain an understanding of how a non-profit organization operates.
Interns are also able to develop their professional skills, receive mentorship, and attend events to build their understanding of the opportunities and challenges of doing business in the region.
Some of the skills in which an intern could strengthen during his/her internship would be related to conducting research, communicating, graphic design, critical thinking, strategy, and more.
The AmCham team takes an active role in mentoring young professionals. They will work with each intern to ensure that the internship meets his/her objectives, provide feedback, offer career advice, recommend opportunities, and write a recommendation upon completion of the role.
AmCham serves as a platform for young professionals to interact with senior executives from multinational and local companies in social and formal business settings. Interns will have the opportunity to attend AmCham events and committee meetings to gain insights from the experts.
During the summer months, interns will have the opportunity to participate in corporate tours. These tours provide interns with behind the scenes access to the operations and facilities of AmCham member companies!
Testimonials from Our Interns
It had always been my dream to intern at AmCham ever since my first year of college. I got to know of the opportunity just by Googling for something meaningful to do and immediately got hooked with AmCham because of how unique and eye-opening the internship promised to be.
The actual experience that AmCham gave me, fortunately, did not fall short at all of my high expectations. The works I was tasked with not only challenged me to think outside of the box and allowed me to make tangible impacts for AmCham but also helped me realize how I can improve to better contribute to my workplace. Beyond the assignments, I also enjoyed your good companies, especially the long discussions with Morgan, the short yet lovely chats with Jessica and the exciting client meetings with Ravi.
– Quinn Nguyen, Yale-NUS, Spring 2019
I had an amazing summer 2018 internship at AmCham. As a Government and Public Affairs & Social Media Intern, I had an incredible opportunity to manage social media accounts for AmCham. I truly enjoyed the level of responsibility that was put before me, and I felt like I was a team member at AmCham, contributing to its success every day. During my time at AmCham, I improved my ability to write social media posts clearly and concisely, obtained skills of graphic design, as well as learned to take professional photos during events. In addition to the skills that I learned by executing multiple projects at the same time, I took every single opportunity to broaden my horizons at various events that happened at AmCham and off-site. I built a strong professional network that I will maintain throughout the years. I was privileged to find industry professionals with whom I share a lot of similarities. Interns and staff I worked with inspired me to push myself even further and never stop learning. AmCham helped me tremendously with defining my career path. AmCham staff supported me with advice, as well as organized various in-person sessions for interns interested in certain industries. Member company tours allowed me to get a greater insight into the work cultures of a diverse set of industries.
– Leisan Garifullina, Pomona College, Summer 2018
As a business development intern at AmCham, I got the opportunity to work on various data and strategy products. I even got the opportunity to present my work to the staff and other interns. AmCham is great about letting interns have a say in what kind of projects they do. I was able to focus my work around my interests and career goals. The combination of the project work and networking opportunities available better positioned me to pursue many different career paths.
– Finn Rosenfeld, Syracuse University Abroad, Summer 2018
Interning at the American Chamber of Commerce in Singapore has been an eye-opening experience. Being able to work at a nonprofit that does such important work for the American business community has helped me learn about business in Southeast Asia, and connect with the leading business minds in the region. From developing new programs for AmCham to attending fascinating talks about marketing and GDPR, I haven't stop learning. The most rewarding aspect of interning at AmCham was the networking that I was able to do. This internship gave me the opportunity to meet with consultants and people working in finance, and helped cement my interest in both sectors. As I begin my job search for my sophomore summer internship, I am sure that I will be able to stay in contact with the professionals that I have connected with over the past two months. As someone fascinated by the world of consulting, AmCham made an impressive effort to connect me with people working in that sector. My supervisor organized a networking lunch with a consultant from Bain&Co, encouraged me to sit in on business meetings with consultants, and organized small group discussion sessions to learn about consulting. Through these meetings, I was able to garner a real understanding of each of the different firms' cultures and practices, which will prove to be invaluable during my job search.
– Matthew Jourlait, Tufts University, Summer 2018
Interning in business development at AmCham has been such a rewarding experience. Having toured half a dozen Singapore based corporations ,engaging in networking events, and attending weekly speaking events, I've developed a global perspective in understanding how policy, innovation, and regulations are jointly affecting multinational firms and how they are actively evolving their business strategies to adapt to these structural economic changes. I've been exposed to various business models in a wide array of market sectors which has given me a first-hand perspective on how business is conducted on a global scale. In addition, to gaining a global perspective, I've also had the opportunity to apply my analytical skills to individually spearhead a comprehensive elasticity project, analyzing industry competition, researching economic indicators, and constructing complex financial models in efforts to optimally restructure current pricing systems. Having access to meet and hear from US congressmen, C-Suite executives, and some of the world's leading visionaries, was an incredible learning experience which has both defined my familiarity with the APAC region and opened various avenues to position myself for future career opportunities.
– Brandon Schmetterer, Wake Forest University, Summer 2018
My internship at AmCham was a truly fantastic and fascinating experience. I was excited to be placed within the Government and Public Affairs team under the excellent supervision of Hazlyn and Morgan. The opportunity to work on multiple high-level publications provided me with great insight into AmCham Singapore's work and the work of Chambers throughout the region. I was also able to greatly develop my research, writing and analytical skills as I worked through meaningful and challenging projects. I also had the truly rewarding experience of being able to help with AmCham's Walk for Rice event, the largest volunteering event in Singapore. My time at AmCham was a highlight of my time in Singapore and I feel very lucky to have been able to join the AmCham team.
– Sarah O'Dowd, Australian National University, Fall 2017
My experience working as a Government and Public Affairs Intern at AmCham was one of the most fulfilling experiences I've had both professionally and personally. Entrusted with important tasks such as drafting the ASEAN Business Outlook Survey, I was able to develop  and build confidence in my writing skills while gaining insights about the economic and political landscape of ASEAN. This professional experience was further enhanced by the vibrant office community of staff and interns. Every day was busy yet enjoyable, and I met many friends and colleagues that I continue to keep in touch with. For anyone who has an interest in the ASEAN region that's looking for professional development and a meaningful experience, I definitely recommend interning at AmCham.
– Scott Kim, New York University, Summer 2017
I truly had a wonderful experience as a Business Development intern at AmCham. The work I undertook as an intern was very rewarding as I had the chance to work on multiple projects and dive deep into working on and learning more about specific areas. My supervisor, Kelli was really great about checking in and making sure that not only was my work meeting AmCham's high standards, but that I was also enjoying the internship and developing my personal and professional skills. It was also clear that my ideas and suggestions were being taken seriously by the team throughout my time there. At the end of my internship, I had the opportunity to present my work, which was a great chance to work on my public speaking in a work setting. Working at AmCham gives you access to a range of events and I had the opportunity to hear more about the region and business from people who are at the forefront in their fields. On a more personal note, the whole team is made up of wonderful people and the atmosphere at the office is one of friendly collaboration which made it even better by my co-interns at the time. I am so grateful to have had this opportunity and hope that I will have the chance to visit AmCham again in the future.
– Ojaswee Rajbhandary, Columbia University, Summer 2017
It has been a privilege to work alongside colleagues with the collective pride of providing the vital link between local government agencies and the American business community. The weeks I spent as a summer intern with AmCham have certainly been fulfilling as a programming intern. This was due to the fact that we were privy to Signature events that cover current issues and set the tone as a forerunner on future trends. Of course, I have been lucky to be under the tutelage of warm mentors and company of kind colleagues. It was fun being able to experience American culture first hand at home and I would recommend this internship to those looking to broaden perspectives on the international community with a business take.
– Samantha Loh, National University of Singapore, Summer 2017 We'd love to hear from you.
Looking to attend an event?
Get in touch with our Events Team.
Have an interesting topic or speaker to share? Let us know!
Get in touch with
our Marketing Team.
Have a question?
Just ask us!
Sponsorships & Advertising We'd love to hear from you.
Looking to attend an event? Get in touch with our Events Team.
Have an interesting topic or speaker to share? Let us know!
Get in touch with our Marketing Team.
Have a question? Just ask us!
Sponsorships & Advertising