Learn about us and the people who work hard for you everyday to make it all happen.
Board Of Governors
Executive Team
Careers & Internships
Your latest news right at your finger tips.
Nov 23, 2019
The Straits Times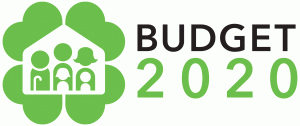 In the 2020 Budget Statement delivered on 18 February 2020, Deputy Prime Minister and Finance Minister Heng Swee Keat shared about the measures that the Singapore Government will put in place to support businesses through the uncertainties in the global environment while preparing them to capture the opportunities in the future.
You may wish to visit https://www.singaporebudget.gov.sg to read the Budget speech in full and refer to the Budget Annex for more details on the measures announced. Another useful document will be the MTI Budget Booklet for Businesses, which informs businesses about the broad relief measures and the various support schemes, both new and existing, that will help businesses deepen capabilities. A copy is accessible here.
Members can also visit Enterprise Singapore's Budget microsite.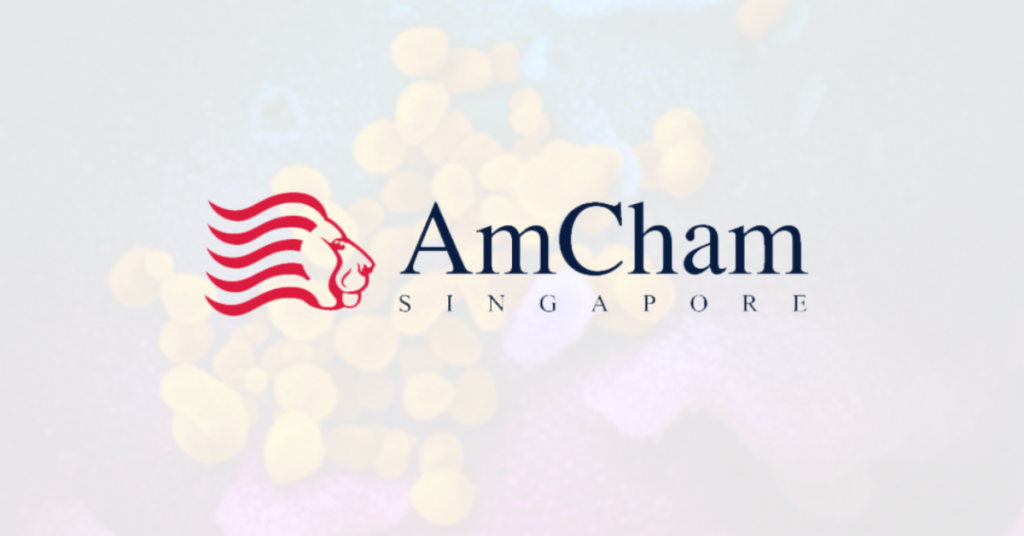 AmCham is proud to partner the Community Chest and support the Courage Fund.
Announced during the COVID-19 press conference on Wednesday, February 12, the Community Chest will be facilitating donations towards The Courage Fund, as well as a disbursement to the community in need.
The Courage Fund was set up in April 2003 as a fund-raising effort to help victims of the severe acute respiratory syndrome (SARS), healthcare workers and their families, as well as the wider community affected by serious infectious diseases. This fund will now be used to support patients, healthcare workers and the wider community who may need additional support beyond what the Government and social service agencies can provide during the ongoing coronavirus outbreak.
How you can donate?
1) Online donation
https://www.comchest.sg/thecouragefund
2) Cheque
Ensure that your cross cheque is made payable to "Community Chest", indicating on the back your name, address, contact number and NRIC/UEN (for 250% tax deduction).
Please mail the cheque to:
Community Chest
170 Ghim Moh Road
#01-02 Singapore 279621
AmCham Singapore invites you to share your feedback in a flash survey to understand the impact of the 2019 Novel Coronavirus (Covid-19) on businesses based in Singapore, and the potential implications outside of Singapore. The survey should take less than 10 minutes to complete.
All responses will be kept confidential and will only be used in aggregate, with no identifying information made available without express permission. Please submit your responses by 10:00PM (SGT) on Tuesday, February 18. For further questions about the survey, don't hesitate to reach out.
To begin, click here.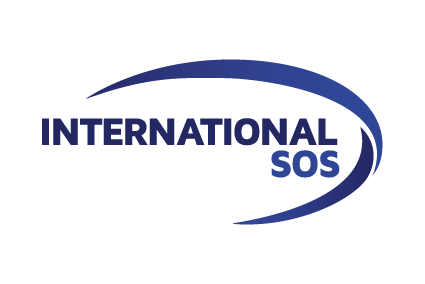 Access the latest information
Due to the rapidly evolving situation regarding Novel Coronavirus, our member, International SOS, is providing free access to its pandemic information site: internationalsos.com/coronavirus, where you can access the latest verified information and advice, including videos, on-demand webinar recordings, and upcoming events.
Outbreak protection services
With over 30 years of experience in helping organizations to manage outbreaks like SARS-CoV and Ebola, International SOS' medical and security specialists are on-the-ground providing accurate information on how to mitigate further risks and ensure business continuity, especially during the initial uncertainty when a new disease emerges.
Aimed to address your organization's unique challenges, International SOS can help to:
Provide access to up-to-date information, procedures, and tools regarding the outbreak
Evaluate your existing plans and design procedures regarding outbreak preparedness and evacuation
planning
Offer advisory services and personalized situation analysis virtually or in person
Advise on appropriate personal protective equipment and supplies
Please do not hesitate to contact International SOS if you have any questions or concerns. You can do so online via the form on their website: internationalsos.com/coronavirus.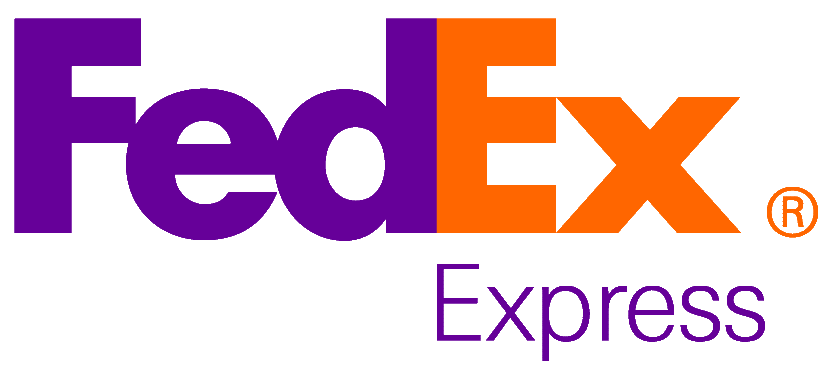 FOR IMMEDIATE RELEASE
FedEx Earns No. 14 Spot on the FORTUNE World's Most Admired Companies List
Only company in the Delivery category ranked in the Top 20
SINGAPORE, January 22, 2020 — FedEx Corp. (NYSE: FDX) is once again ranked among the most admired companies in the world, according to a survey published in FORTUNE magazine.
The annual "World's Most Admired Companies" report released today lists FedEx as the No. 14 ranked company overall, tied with American Express and Netflix. The survey measures nine attributes related to the company's financial performance and corporate reputation.
"To be consistently ranked in the top 20 of the FORTUNE World's Most Admired Company rankings is an incredible achievement, and by no small measure our team members in the Asia Pacific region have contributed to this result," said Karen Reddington, president, Asia Pacific, FedEx Express. "Our ranking is a reflection of our unique culture. With a strong people-first philosophy, we strive to make every customer experience outstanding.''
This is the 20th consecutive year that FedEx has ranked among the top 20 in the FORTUNE Most Admired Companies List.
Survey Methodology
Fortune collaborated with Korn Ferry on this survey of corporate reputations. They began with a universe of about 1,500 candidates: the 1,000 largest U.S. companies ranked by revenue, along with non-U.S. companies in Fortune's Global 500 database that have revenues of $10 billion or more. They then winnowed the assortment to the highest-revenue companies in each industry, a total of 680 in 30 countries. The top-rated companies were picked from that pool of 680; the executives who voted work at the companies in that group.
To determine the best-regarded companies in 52 industries, Korn Ferry asked executives, directors, and analysts to rate enterprises in their own industry on nine criteria, from investment value and quality of management and products to social responsibility and ability to attract talent. A company's score must rank in the top half of its industry survey to be listed.
Because of the weak distribution of responses, only the aggregate industry scores and ranks are published in Construction and Farm Machinery, Food and Drugstores, General Merchandisers, Metals, Mining, Crude-Oil Production, Network and Other Communications Equipment, and Wholesalers: Health Care. Results were not published in the following categories due to insufficient response rates: Cable and Satellite Providers, Petroleum Refining, Pipelines and U.S. Energy.
To select the 50 All-Stars, Korn Ferry asked 3,770 executives, directors, and securities analysts who had responded to the industry surveys to select the 10 companies they admired most. They chose from a list made up of the companies that ranked in the top 25% in last year's surveys, plus those that finished in the top 20% of their industry. Anyone could vote for any company in any industry. The difference in the voting rolls explains why some results can seem at odds with each other. For example, UnitedHealth Group fell off the All-Star list this year but ranked number one within the insurance and managed care category when votes from only those in that industry were counted.
Korn Ferry, which has conducted the research for the World's Most Admired Companies list since 1997, is a global management consulting firm. For information about Korn Ferry's services, go to https://www.kornferry.com/.
About FedEx Express
FedEx Express is the world's largest express transportation company, providing fast and reliable delivery to more than 220 countries and territories. FedEx Express uses a global air-and-ground network to speed delivery of time-sensitive shipments, by a definite time and date supported by a money-back guarantee[1].
About FedEx Corp.
FedEx Corp. (NYSE: FDX) provides customers and businesses worldwide with a broad portfolio of transportation, e-commerce and business services. With annual revenues of $69 billion, the company offers integrated business solutions through operating companies competing collectively and managed collaboratively, under the respected FedEx brand. Consistently ranked among the world's most admired and trusted employers, FedEx inspires its more than 490,000 team members to remain focused on safety, the highest ethical and professional standards and the needs of their customers and communities. To learn more about how FedEx connects people and possibilities around the world, please visit about.fedex.com.
NOTE TO EDITORS: FedEx Express press releases are available on the World Wide Web at about.fedex.com/newsroom/asia-english.
Please follow FedEx Express Asia Pacific social and digital media accounts:
FedEx Business Insights Hub: http://fedexbusinessinsights.com/en/
LinkedIn FedEx Go Global: https://www.linkedin.com/showcase/fedex-go-global/
For further information, please contact:
Arlyn Samaniego, FedEx Express
Tel: (+65) 6390 5574
Email: arlyn.samaniego@fedex.com
OR
Eva Chow, Edelman Singapore
Tel: (+65) 6494 1596
Email: Eva.chow@edelman.com
# # #
[1] Subject to relevant terms and conditions
Renato Lima de Oliveira, an Assistant Professor of Management at Asia School of Business, thinks more businesspeople should be thinking about politics.
"My course prepares students to become CEOs," he says. "When you're in a position to allocate investments, both over time and among different countries, you need to consider more sources of risk, including political risk."
Renato teaches two courses at ASB. One is focused more broadly on political economy and its applications in business. The other focuses specifically on the energy industry.
In his political economy course, he teaches students how to understand and articulate the rules, both written and unwritten, under which businesses operate in different jurisdictions. He claims it is essential to understand political processes and develop a "nonmarket strategy" to ensure success.
He looks at firms as political actors that have to deal with multiple stakeholders when managing their environmental, health, and other impacts.
Business leaders must also understand how regulations are developed and passed in order to make informed decisions. When they fail to consider the political environment, there are often huge consequences.
"For example, there are cases of US companies investing in China that misread the rules of the game of Chinese capitalism," Renato notes. "They complain about the government stealing trade secrets, being forced into joint ventures, or expropriated. This could have been avoided with a knowledge of political economy."
A new outlook on energy
Renato began his unconventional career as a business reporter, covering many industries including the energy sector. From his reporting, he saw firsthand the massive influence the industry had on other parts of the economy, as well as on people's lives.
In particular, he saw how policies designed to promote the energy supply chain changed the lives of workers who had moved to the sector from other industries such as agriculture. This shift happened because oil and gas companies were required to invest in local manufacturers.
After talking to these workers and their families, Renato knew this was an industry in which he wanted to work. He earned his Master's degree at the University of Illinois and his Ph.D. at MIT before joining ASB.
His research focused on which factors helped maximize the benefits of energy production, especially the "spillover" effects the industry had on research and development, manufacturing, and the supply chain. Until now, these effects had been left out of the literature.
Not all oil is created equal
To Renato, the way the oil and gas industry is currently studied assumes the same difficulty of extraction in every country. But he has found that differences in accessibility shape the way that energy policy is written, as well as the economic outcomes.
To demonstrate this, he studies three countries and their differing approaches to energy policy: Mexico, Brazil, and Malaysia.
"I chose these three countries because they have a similar per-capita GDP over time," he explains. "However, Mexico's oil production spiked in the late seventies and has been much higher over the past four decades."
Despite higher production, Mexico's economy grew no faster than Brazil's or Malaysia's. The ease of extracting oil in Mexico meant there was little need to innovate or further develop the economy.
On the other hand, oil companies in both Malaysia and Brazil expanded abroad and developed new technologies. Both countries also required the use of local firms to provide equipment and services, stimulating local economies.
Renato found that it was harder for countries with easy access to resources to have an alignment of interests that could lead to investments in technology development and cost efficiency, one potential outcome of a phenomenon called the "resource curse."
"When you're under constraints, you have to overcome them, and that's where ingenuity comes from," he says. "There are extra benefits from putting the right incentives and policies in place."
The role of the government
"The energy industry invests 1.8 trillion dollars annually, three-fourths of which is influenced by government or made directly by state companies," Renato says. "This huge industry is also one of the most political industries in the world."
According to him, the government has three main responsibilities when it comes to energy: accessibility, affordability, and reliability. In other words, citizens must have access to electricity with few to no outages at a reasonable price, ideally without relying too much on subsidies.
It is also important for energy production to be sustainable over time, both environmentally and financially. Governments should invest in the future of energy and help prepare their countries for a transition to lower-carbon energy sources.
Stimulating technology development is also an important part of this responsibility, accomplished by providing both the environment and incentives for innovation. In particular, the business environment must invest in both human resources and research, rewarding not just the incumbents but disruptive firms as well.
The second installment of this article will focus on how renewable energy providers can benefit from the use of political economy, as well as how Renato came to teach at ASB.
We'd love to hear from you.
Looking to attend an event?
Get in touch with our Events Team.
Have an interesting topic or speaker to share? Let us know!
Get in touch with
our Marketing Team.
Have a question?
Just ask us!
Sponsorships & Advertising
We'd love to hear from you.
Looking to attend an event? Get in touch with our Events Team.
Have an interesting topic or speaker to share? Let us know!
Get in touch with our Marketing Team.
Have a question? Just ask us!
Sponsorships & Advertising