Annual General Meeting
Held each April, the Annual General Meeting (AGM) convenes the AmCham business community to elect the Board of Governors and vote on Chamber issues that require a vote by the membership. The Chairman of the Board also delivers the state of the chamber addres. The AGM also features keynote speakers from the American business community, and our partners in the Singapore and U.S. governments. The AGM also recognizes member companies' corporate social responsibility (CSR) excellence through the AmCham CARES Awards.
This year, Her Excellency, Mdm. Halimah Yacob, President of the Republic of Singapore graced our AGM to recognize AmCham CARES awards recipients.
Event Format: Luncheon, AmCham Cares CSR awards ceremony and red carpet, Keynote by government official (U.S. and Singapore)
Attendees: 300-400+ business leaders, board members, co-chairs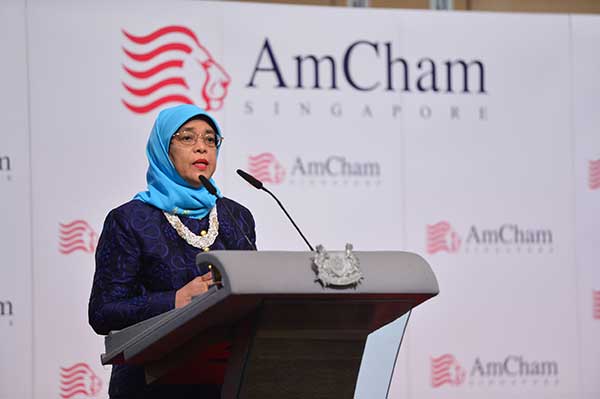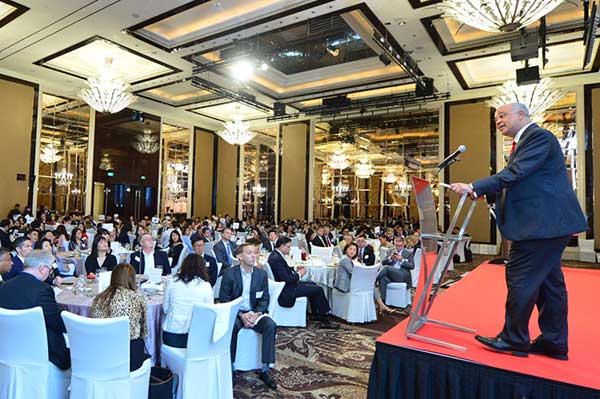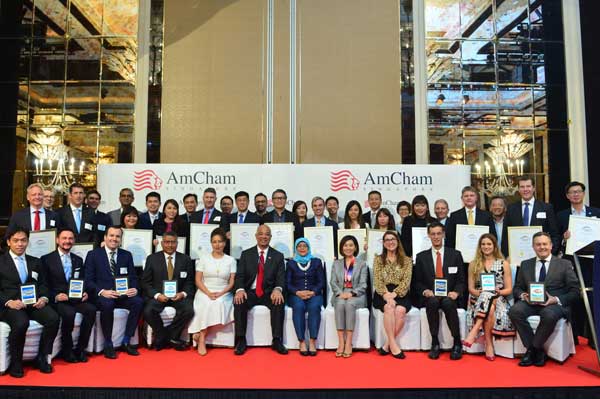 This is mobile only content.