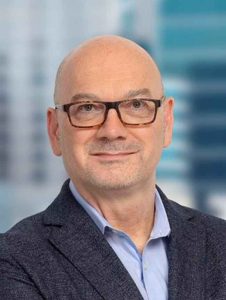 Mark

Errington
Environmental & Sustainability Committee Co-Chair
Chairman of ERM's Asia Pacific region
ERM
Mark is the former Chief Executive Officer, now Chairman of APAC operations for Environmental Resources Management (ERM), the world's largest pure play sustainability advisory firm. He has been a member of ERM's Global Senior Leadership team for over 20 years: Global Executive Committee, Global Commercial Lead, Managing Partner and equity holder. He was part of ERM's initial management buy-out and has been part of 5 private equity cycles.
With over 30 years of deep, sustainability and advisory experience with clients across all industry sectors, he is unique in the Global and Asian marketplace. From subject matter expert, client account director, commercial director, digitization and commercialization lead, managing partner, executive leader, chief executive and chairman.
Personal areas of focus include: Building great teams, mentoring and retaining the best people in the market; Designing, monetizing, driving new products to market co-created with partner clients; Performance based turnarounds; and Acquisitions and Integrations.
Mark is a member of ERM's thought leadership vehicle The SustainAbility Institute, the ERM Foundation, and executive leader for both Diversity, Equality & Inclusion, and Leadership and Development at ERM. Singapore-based, but having lived and worked on five continents, Mark's experience is uniquely international. Prior to ERM, he held leadership roles in Dames & Moore International (now AECOM) and Deloitte Consulting.
Mark relocated to Singapore from New York in January 2020, an interesting introduction to this island nation. Having previous be based in Hong Kong and Sydney earlier in his career, he has spent over a decade working in the Asia Pacific region. He has been married to Sian for almost 25 years, they have one son Milo, currently in Grade 10 at United World College where they also sponsor an international scholar. In his spare time he mountain bikes and swims to stay fit. He is an avid collector of art and vintage industrial signage. The family own a non-profit sustainable tree farm just outside of New York, and sponsor a non-profit restaurant providing support to the food insecure.